HEI Schools to collaborate with the City of Helsinki and the University of Helsinki to develop research-based Helsinki kindergarten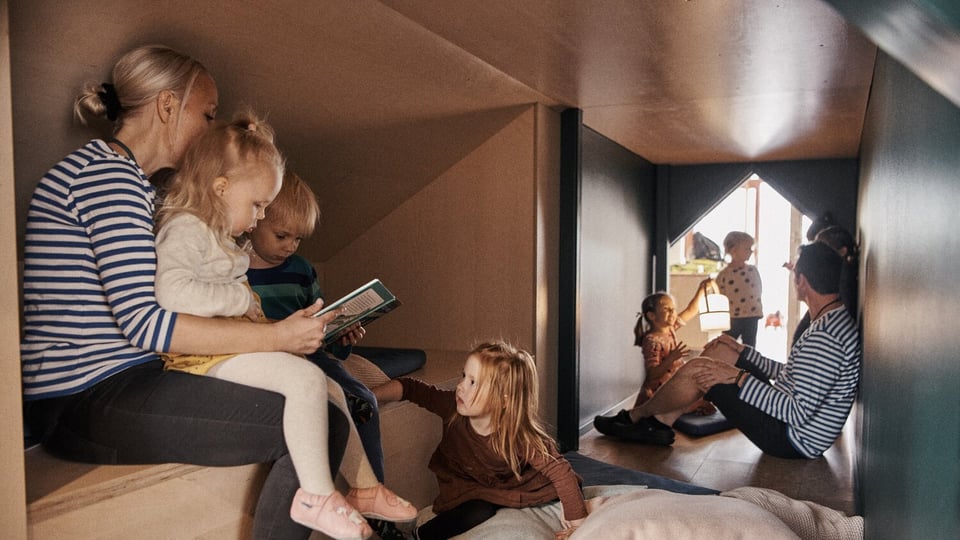 HEI Schools is starting a collaboration with the City of Helsinki and the University of Helsinki in a kindergarten in Jätkäsaari, a neighborhood in Helsinki. The goal of the collaboration is to further develop the Finnish early childhood education model through research and training. In addition, this project aims to create an international showroom of quality Finnish early childhood education and how it works in practice. The kindergarten is operated by the City of Helsinki.
HEI Schools will be responsible for producing the kindergarten's international pedagogical content and training the educators to use HEI Schools content and tools. The kindergarten will have access to a vast amount of early childhood education content, tools to facilitate planning work, and the opportunity for international contacts and natural collaboration between children and educators around the world in HEI Schools kindergartens.
There are currently 14 HEI Schools Learning Centers open in China, Indonesia, Korea, Argentina, Australia, Egypt, Saudi Arabia and Finland, with 16 more set to open in 2021. Research-based pedagogy and teacher training are at the heart of the HEI Schools model: "For us, the opportunity to simultaneously offer research-based Finnish pedagogy to the world and international content and community spirit for a Finnish kindergarten environment is really inspiring. We believe that we can create something very valuable with this new model," says Milla Kokko, CEO of HEI Schools.
The City of Helsinki is operating the kindergarten as a local early childhood education unit: "Our goal is to be a pioneer in the development of early childhood education both nationally and abroad. This type of cooperation enables the development of early childhood education in a new way, and experiences can also be utilized more widely in other kindergartens in Helsinki. We also see this project as a part of the Helsinki City strategy: building an innovative and experimental city, for example, by starting collaborations with universities, companies and other parties," says Satu Järvenkallas, Director of Early Childhood Education at the City of Helsinki."This cooperation is of strategic importance to the university. It is related to the development of partnerships - in this context, it is between the City of Helsinki and the focus area is early childhood education - as well as business and innovation activities, where, for example, startups and educational exports like HEI Schools as a pioneer, play a key role," says Anu Laine, Vice Dean of the University of Helsinki's Faculty of Education.
The cooperation will focus on research, training and development projects in early childhood education and will begin in August 2021. The new kindergarten building in Livornonkatu was completed in the summer of 2020 following the guidelines of the HEI Schools space design concept by the architect company Collaboratorio.
Learn more about the HEI Schools approach on our Curriculum page.