HEI Schools now open in Korea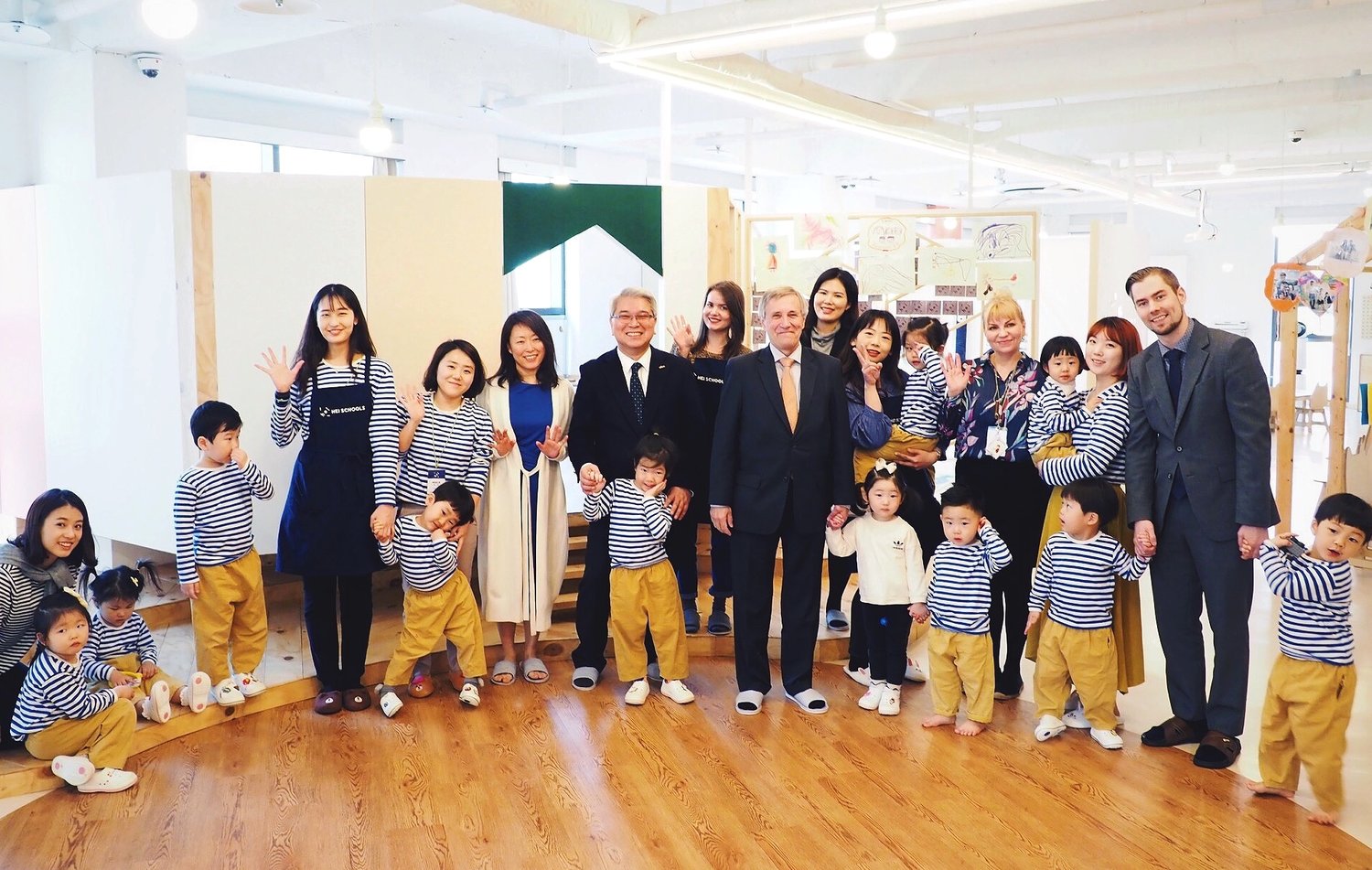 PRESS RELEASE March 28th 2019
Finnish education export HEI Schools opens 3 locations in Seoul - HEI Seongbuk, HEI Janggi and HEI Nonhyeon.
Finnish education is world renowned for academic excellence as well as teaching lifelong learning skills. South Korean partner and CEO Charlie Song has chosen HEI Schools as their educational model, catering to families in Seoul seeking a learning model that fosters independence, curiosity and confidence in their children.
All of the new HEI Schools Korea locations will be sharing a space with the Fillland art school concept that operates an afterschool program optional to HEI Schools children. The learning spaces have been extensively renovated to compliment the HEI Schools curriculum by holistically incorporating the entire learning environment — a strong sense of Nordic design is a cornerstone to the HEI Schools model.
"I am thrilled to have found a partner in HEI Schools. Nordic concepts as a whole are capturing a lot of attention in Korea and felt this educational model would provide the stress-free solution parents in Korea are seeking. They are looking to shift the dynamics from how they were taught as children and focus on a better method for educating children of their own." says, Charlie Song, CEO of HEI Seoul.
Unique to HEI Schools is the ongoing education and support for teachers. A mentor team of pedagogical experts join the HEI Schools Korea teachers before opening and continue to mentor alongside the local teachers throughout the first months of starting at each HEI Schools Korea location. This commitment to educational excellence is important to Korean families seeking an alternative approach to early childhood education, one that involves learning through play as opposed to more stressful approaches that place focus on testing and competition.
Eero Suominen, ambassador of Finland to the Koreas discusses further, "I'm very happy that HEI Schools have opened here in Korea. Finland is famous for its education system, but less known for its very advanced early education system. But just as the national curriculum in Finnish schools, also early education in Finland is based on scientific research to find the best systematic methods to educate children. In Finland the main principle is the well-being of the children, and as that well-being increases so do learning results, creativity and positive attitudes towards studying and school. I'm glad to see that this approach is in place in HEI Schools and that proper cognitive and socio-emotional development are taken into consideration so children can grow up as a balanced and harmonious person that gives them the best chances of succeeding in life."
The opening ceremony presentation was highly attended with distinguished guests including Suominen and Yoonmi Kim, trade commissioner from Business Finland. All HEI Schools Korea locations are now open and accepting new applications for enrollment.
For HEI Schools media inquiries please contact:
Sinead Schenk / Marketing Content Manager
sinead.schenk@heischools.com