Open a Finnish-style kindergarten in your region!
The HEI Schools Learning Center concept is a turn-key solution to help you open and operate a Finnish-style kindergarten in your region. Learn more about how you can get started with us by watching a short webinar!
Watch the Webinar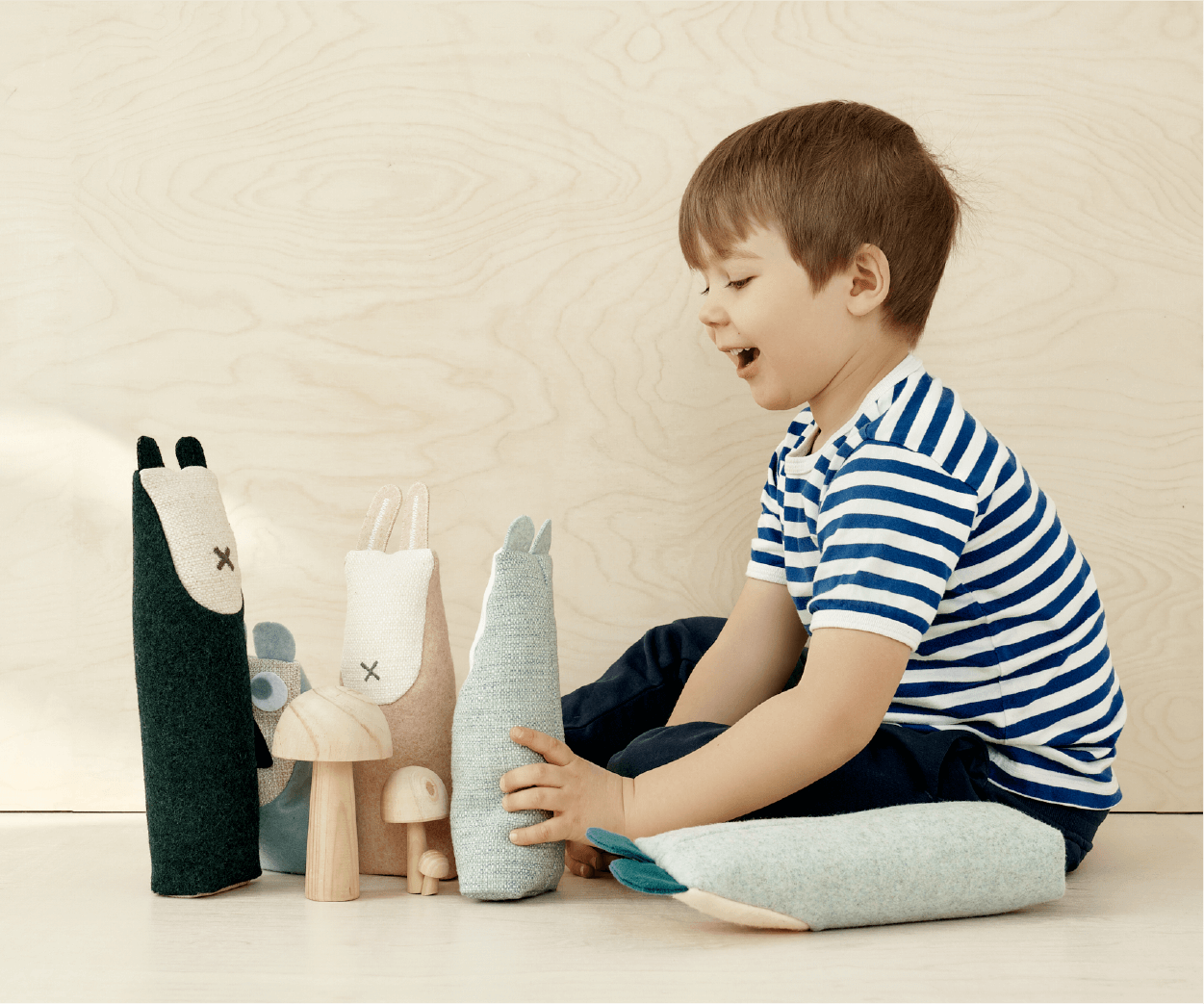 The HEI Schools Learning Center Concept
Our solution provides the key elements you need to open and operate a Finnish-style kindergarten.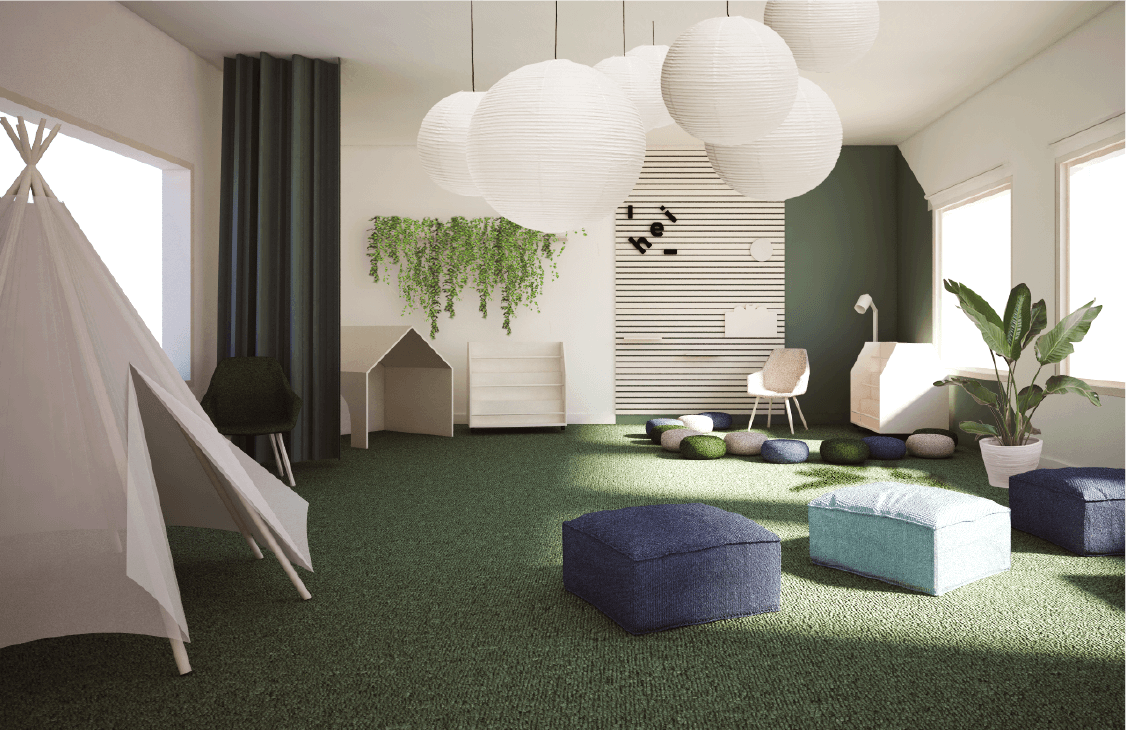 HEI Learning Environment
HEI Schools learning environments are carefully designed using natural materials and harmonious colors to foster focus and wellbeing. Inspired by Nordic design, our spaces create a calm environment contributing to an optimal learning experience.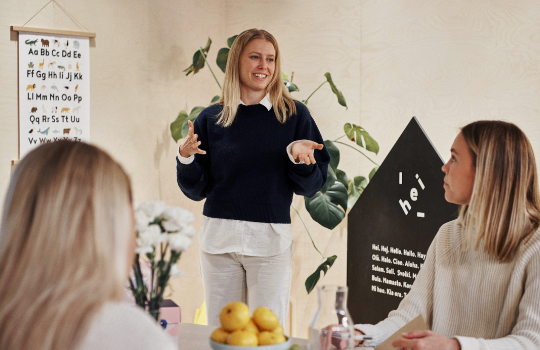 HEI Teacher Training
The smallest children deserve the best teachers. That's why teacher training is central to our approach. In addition to introductory intensive training, your local teachers will receive monthly pedagogical support and ongoing training to support their work.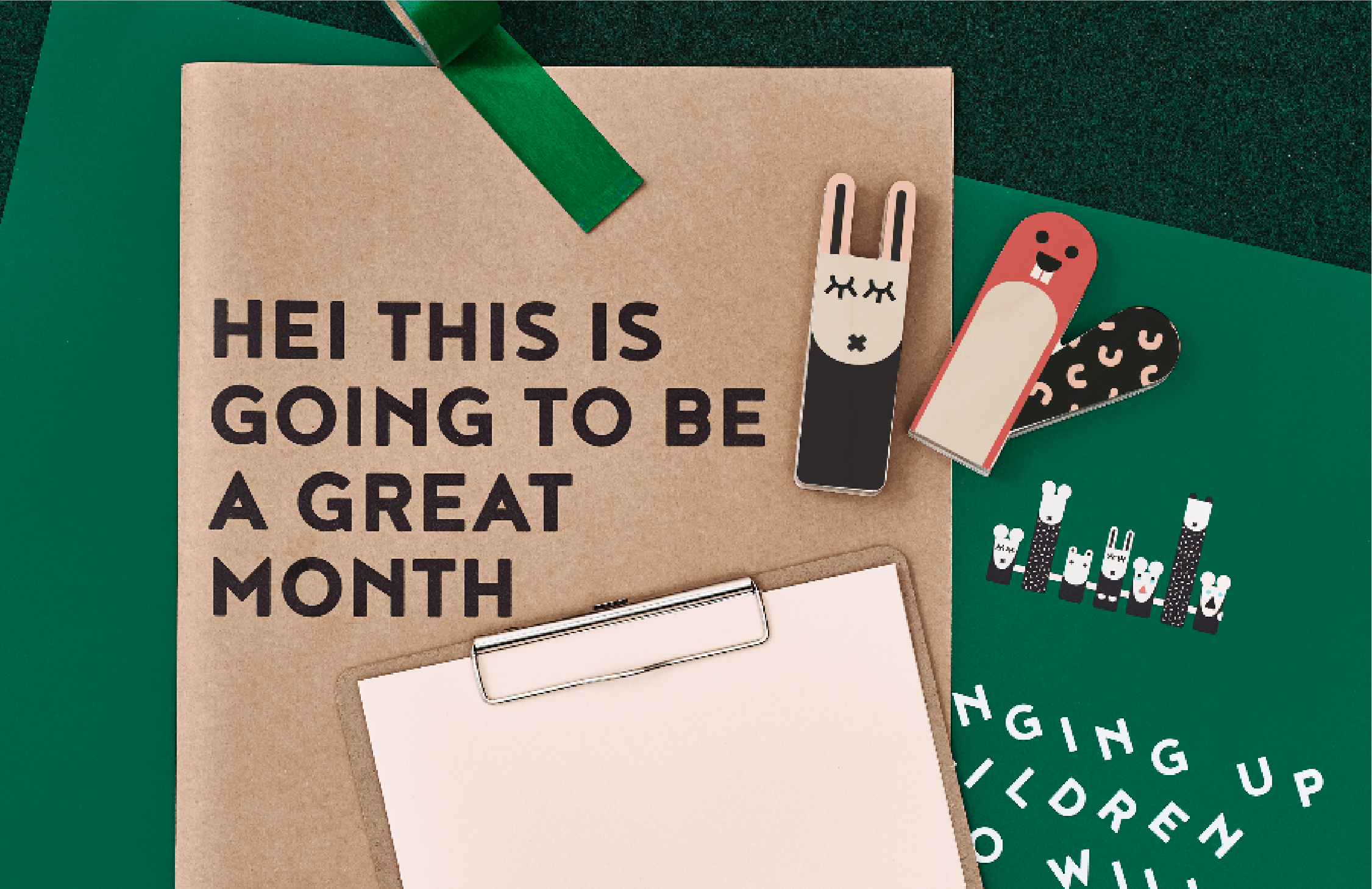 HEI Curriculum Materials
The HEI Curriculum is inspired by Finnish early education guidelines. With an emphasis on play and inquiry-based learning, our materials are constantly updated, focusing on children's natural ways of learning and incorporating best practices from the latest research.
We're with you every step of the way
A typical project timeline for a HEI Schools Learning Center takes six to twelve months from start to finish and consists of the following steps.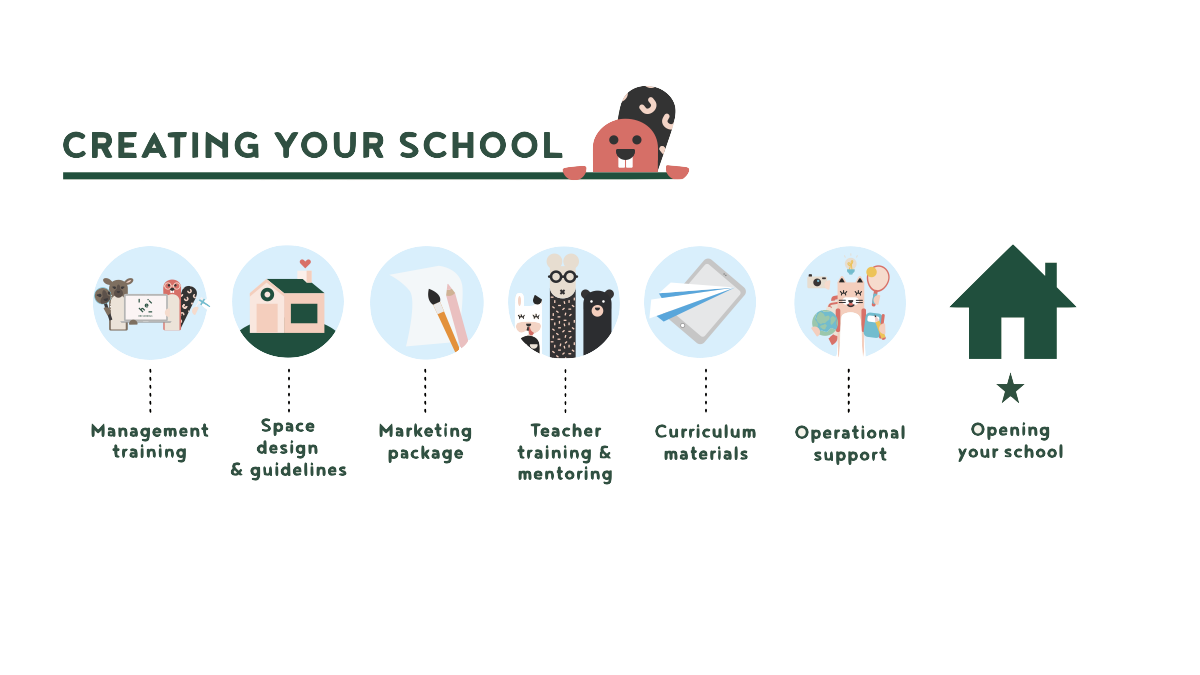 18
Kindergartens open around the world
200+
teachers and staff at the schools
Interested? Here's what you can do next:
Frequently Asked Questions
How does the HEI Schools model prepare children in each country and culture for their future learning?
The HEI Schools model was created to be adaptable to local needs and regulations.
Our pedagogy is based on the national core curriculum of early childhood education and care in Finland. We have taken the best parts of the Finnish model which we then combine with the best practices, learning objectives, and regulations of the local market together with you and your pedagogical experts.
Why is design emphasized at HEI Schools?
Design is not only about beauty, but has a crucial role in implementing the pedagogical approaches. The HEI learning environment and all the tools used in teaching have been designed to work together with the HEI Curriculum. HEI Schools has been awarded for excellence in design.
Is HEI a non-profit organization?
Interested in operating a Finnish-style kindergarten or preschool?
Leave your contact information with us and our Partnerships team will get in contact with you about your plans!