Open a Finnish-style kindergarten in your region!
The HEI Schools Learning Center concept is a turn-key solution to help you open and operate a progressive Finnish-style kindergarten / preschool in your region. With the University of Helsinki as our founding partner, we provide a research-based solution for new kindergartens.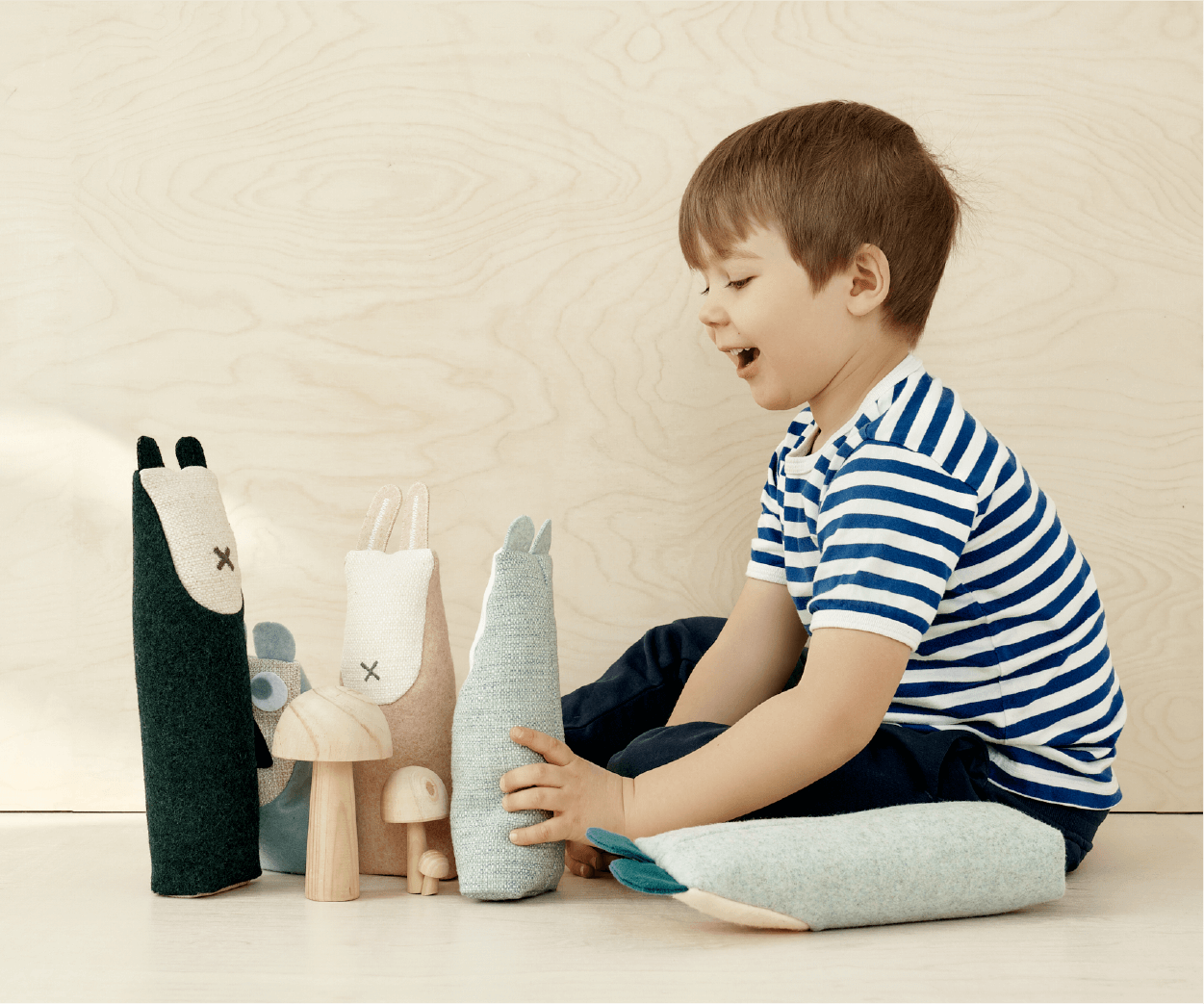 The HEI Schools Learning Center Concept
Our solution provides the key elements you need to open and operate a Finnish-style kindergarten.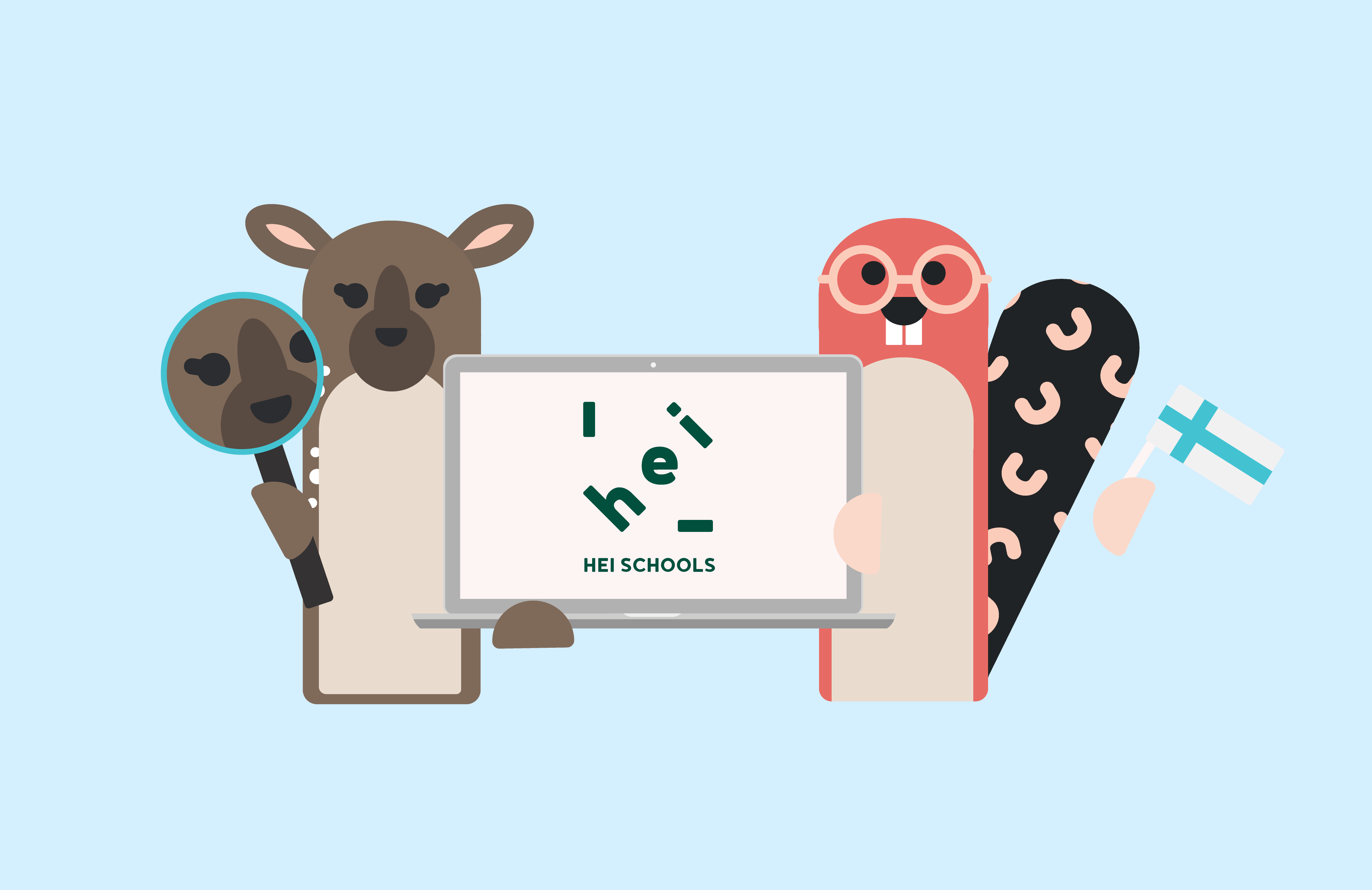 Management training
The first step in the HEI Schools Learning Center project is our management training. This comprehensive 5-day training is organised at the HEI Schools headquarters in Helsinki or alternatively online. The training is meant for all the key people in the operator's project management.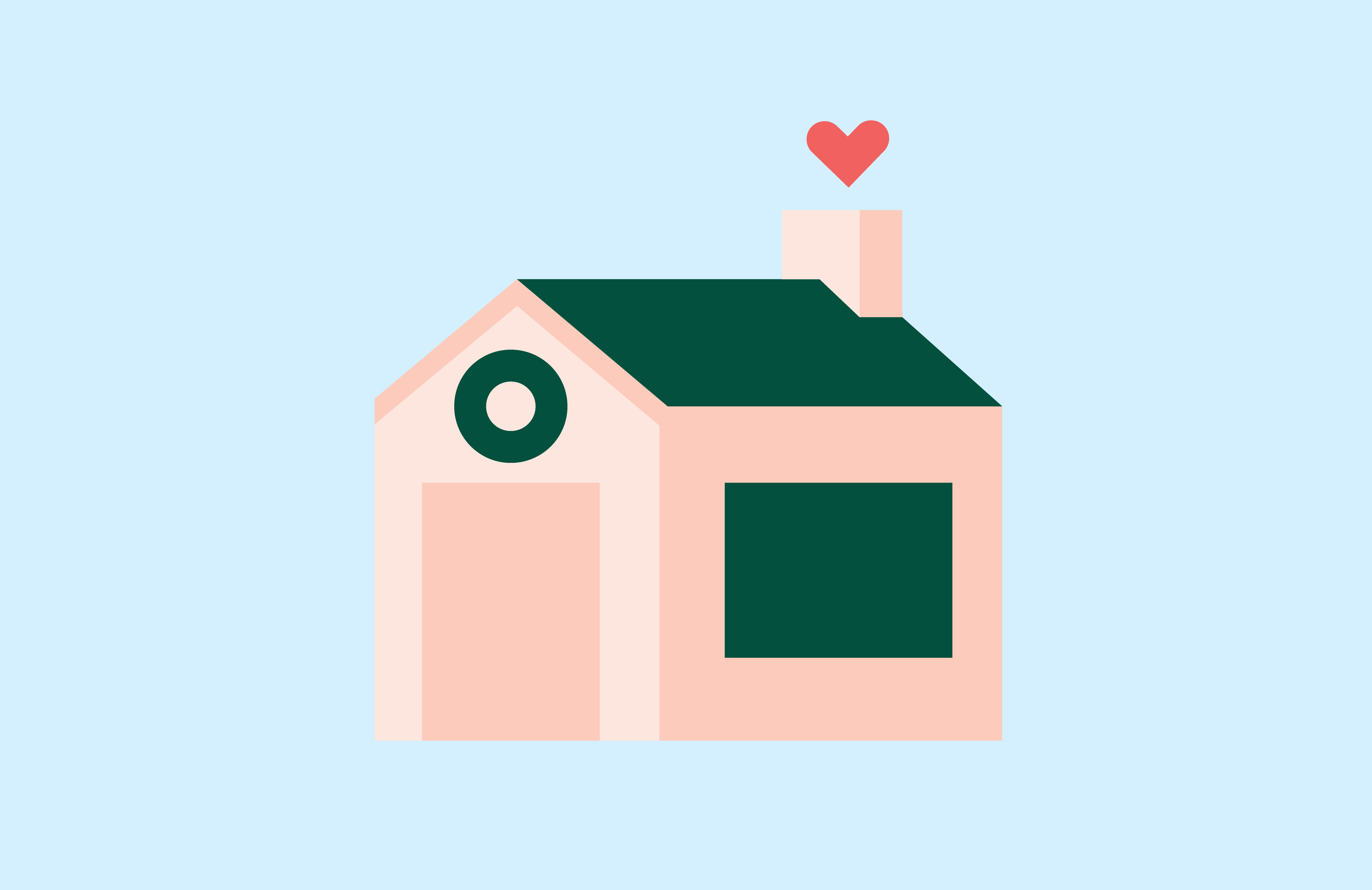 HEI Learning Environment
A fundamental part of the HEI Schools learning center concept is the learning environment. Inspired by Nordic design, our spaces create a calm environment contributing to an optimal learning experience using natural materials and harmonious colors.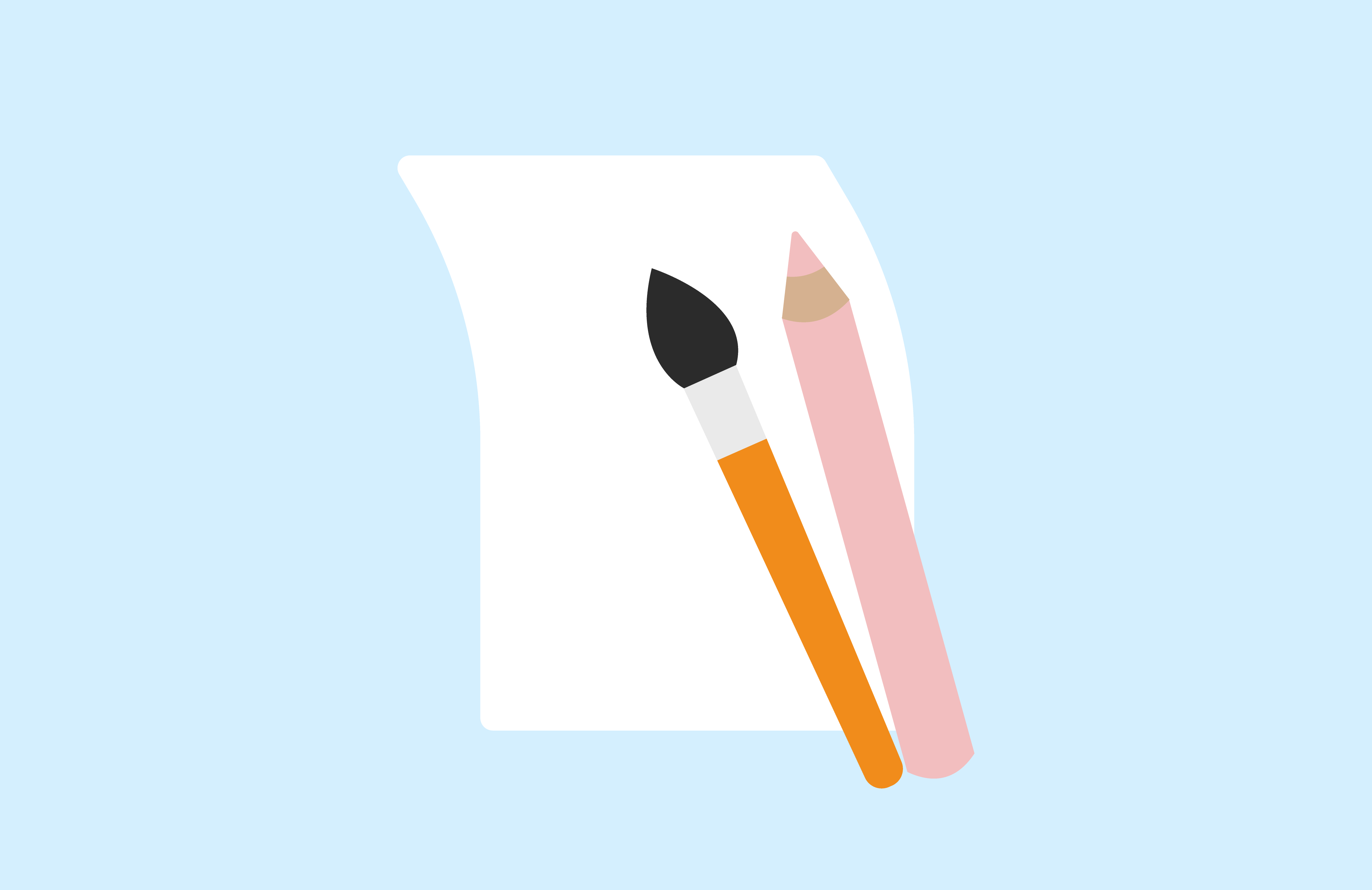 Marketing guidelines
We provide the HEI Schools operators with detailed brand guidelines for using the HEI Schools brand. Our experts support the local teams with regular marketing calls as well as with an extensive marketing kit that offers templates for webpages, social media accounts, and marketing events.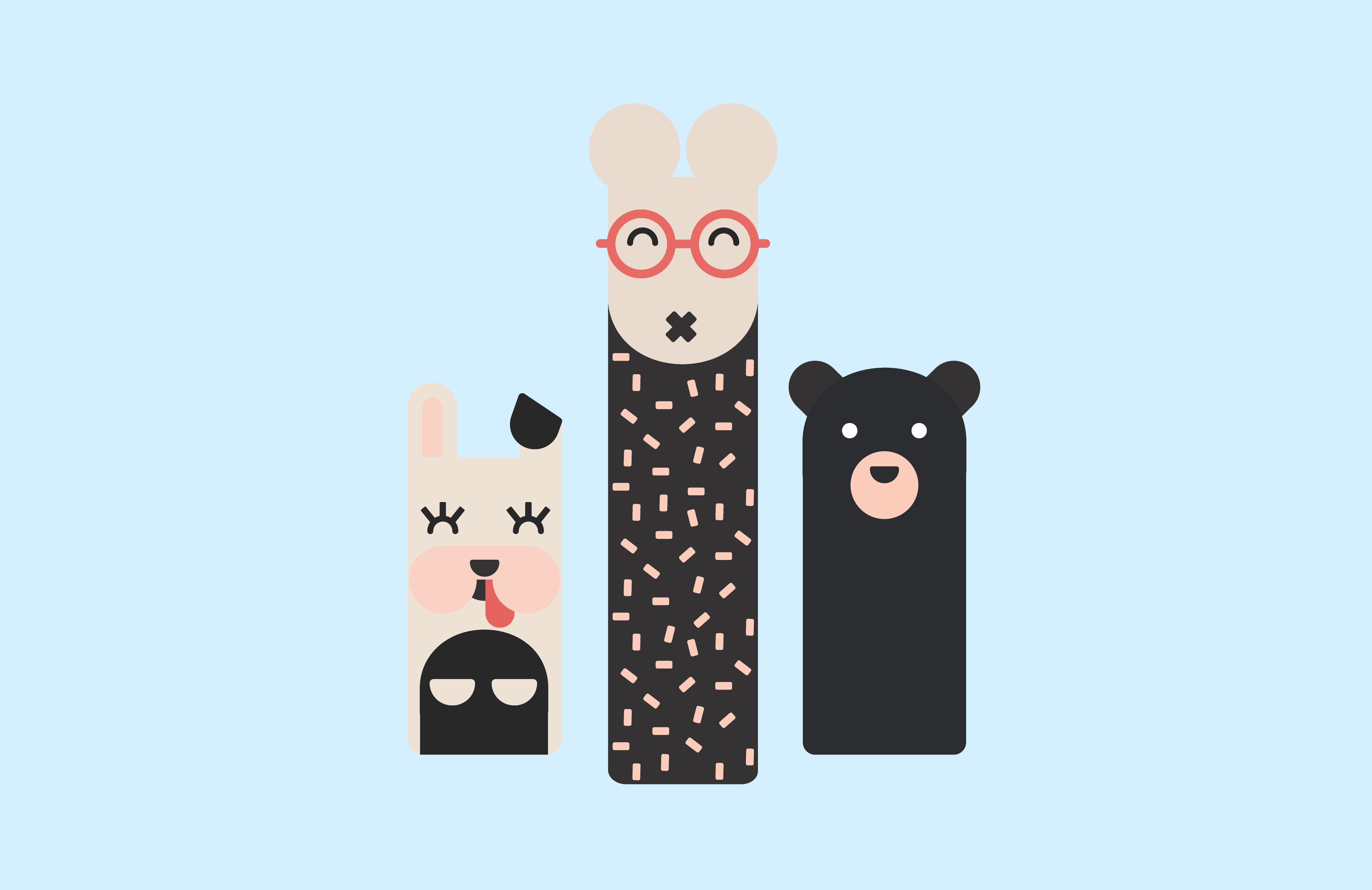 HEI Teacher Training
Training the teachers is a core part of the Learning Center concept. The training happens in three phases: 1) intro training for the entire teaching staff 2) mentoring at the local school by a HEI pedagogue 3) Ongoing Teacher Training on the digital platform.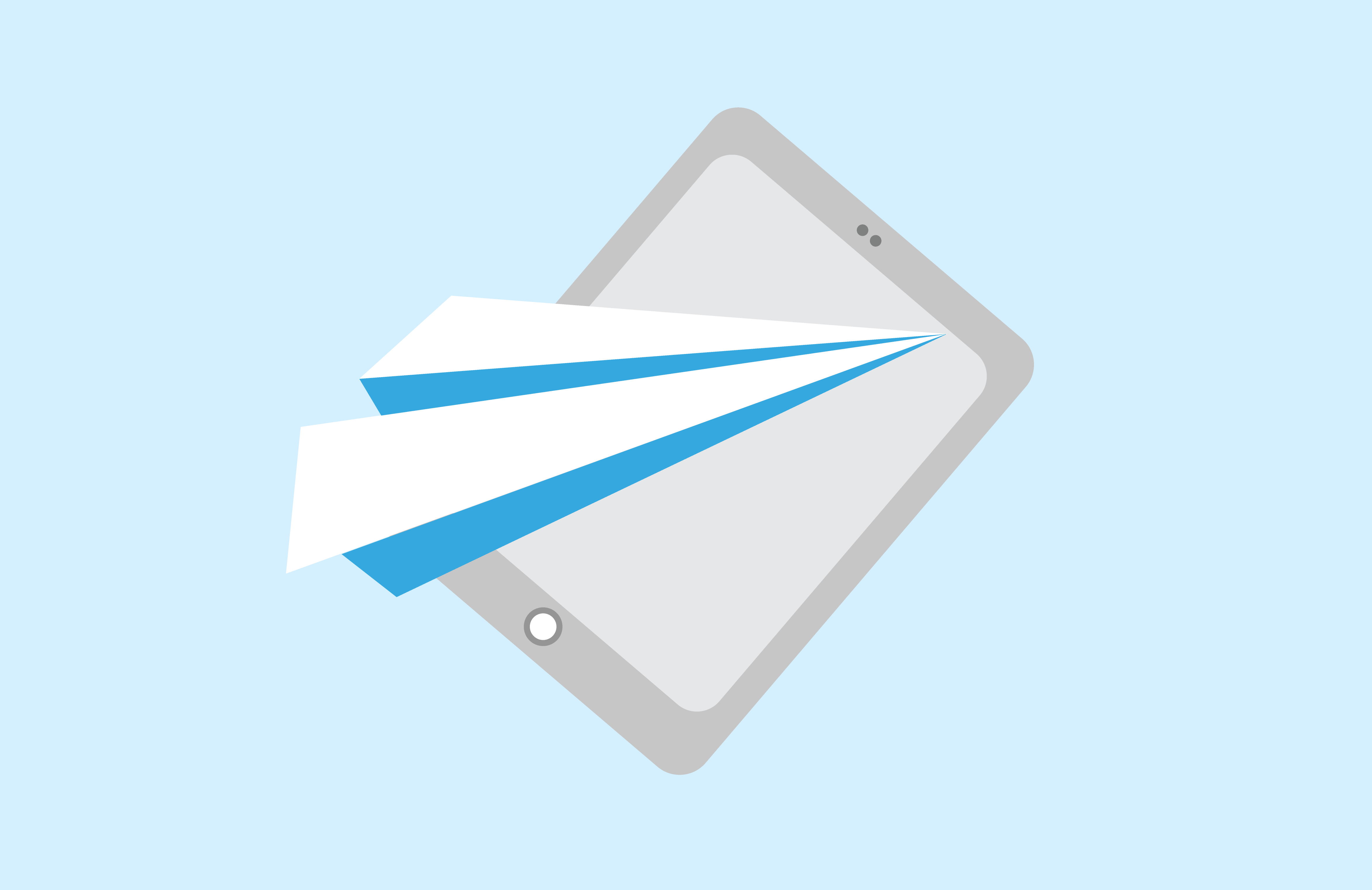 HEI Curriculum Materials
The HEI Curriculum is inspired by Finnish early education guidelines with an emphasis on play and inquiry-based learning. To support the HEI Curriculum we provide you with curated selection of toys, games, books, instruments, science learning materials and a wide range of learning aids designed by HEI Schools pedagogues.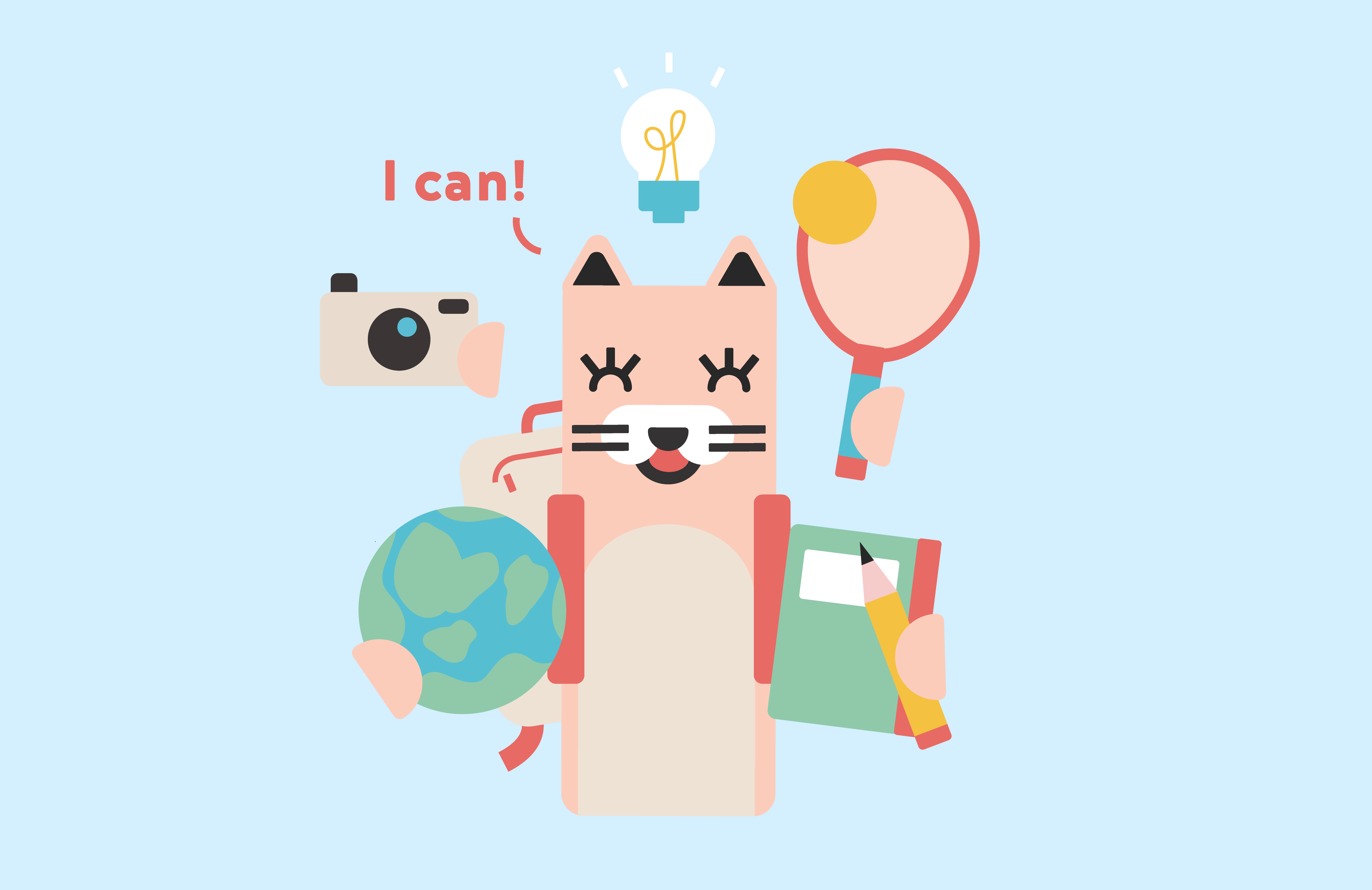 Operational support
The support from the HEI team includes project management support in the set-up phase, pedagogical support throughout the partnership, business support for growing your market and annual quality assurance. You operate, we are there to guide you!
We're with you every step of the way
A typical project timeline for a HEI Schools Learning Center with the key elements mentioned above.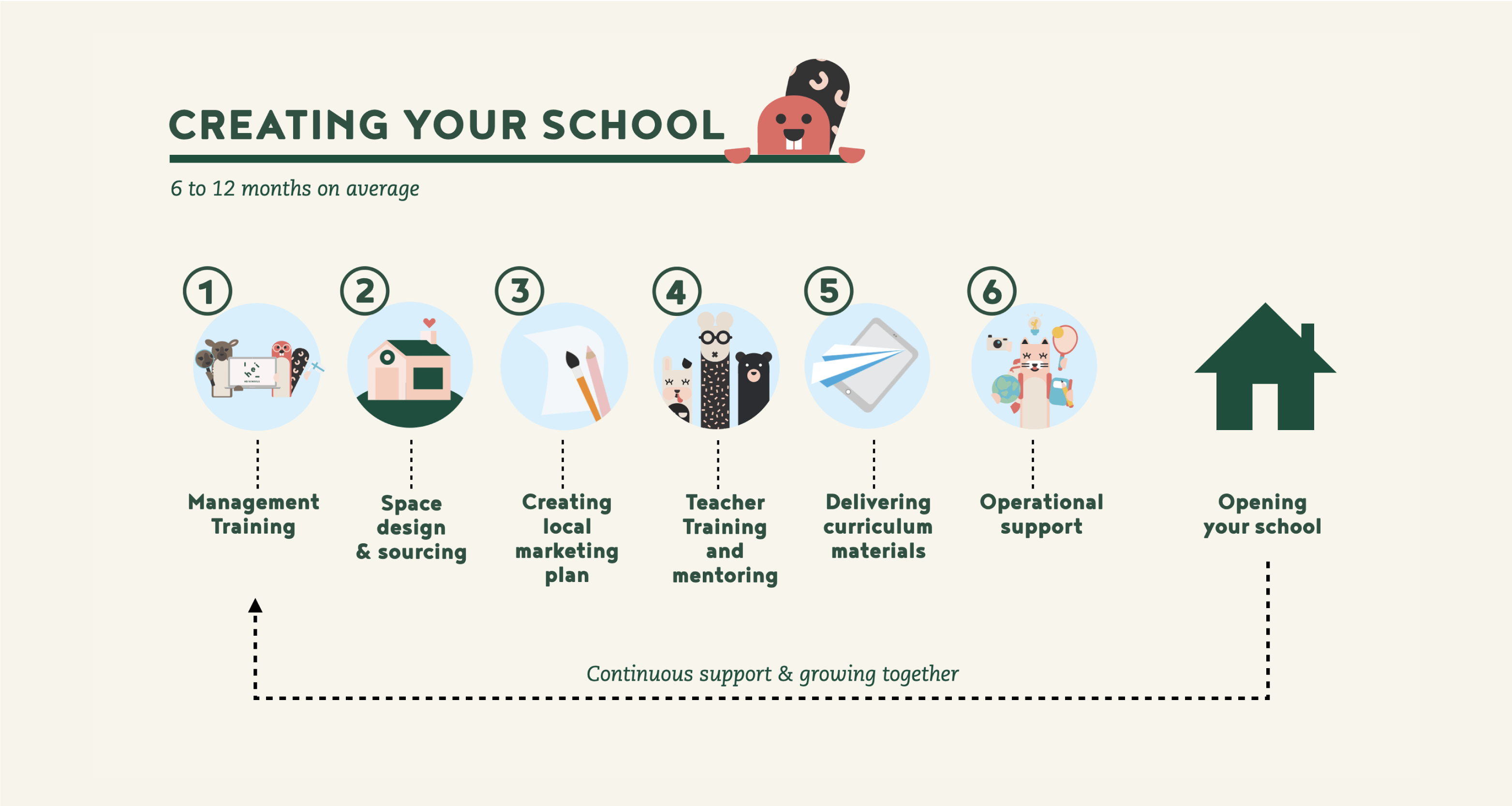 HEI Schools Learning Centers in photos
Take a look inside some of our beautiful Learning Centers around the world: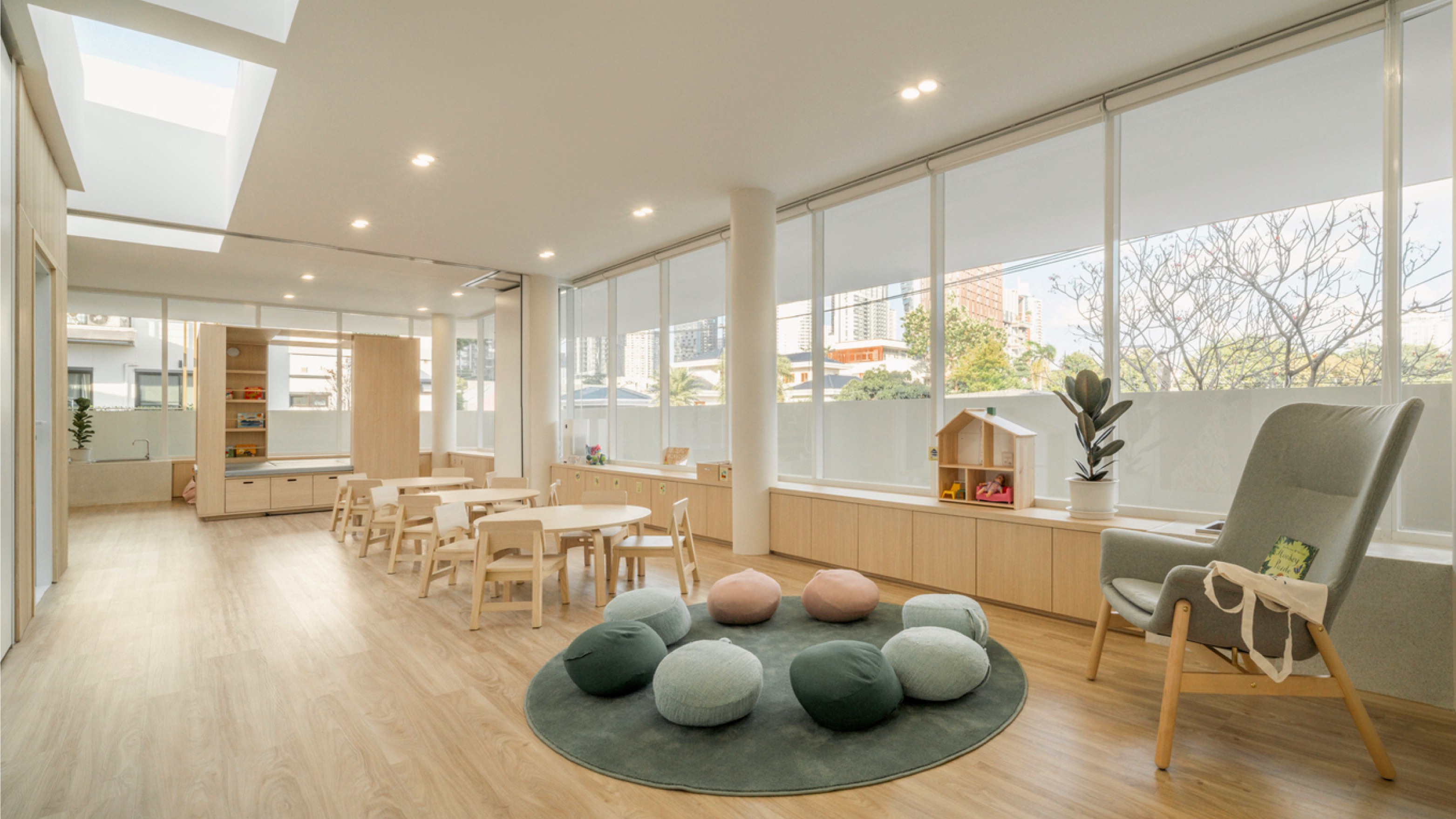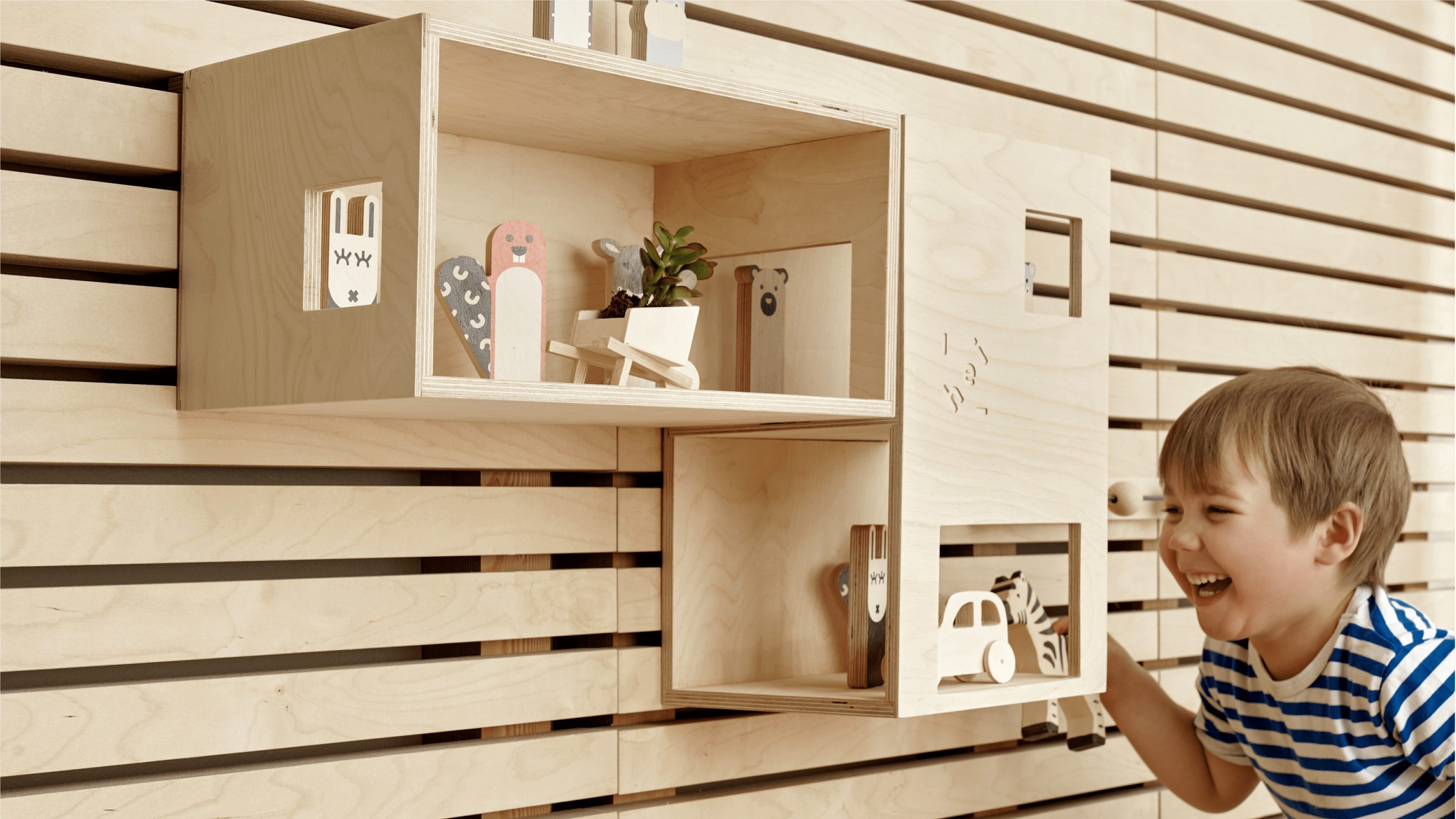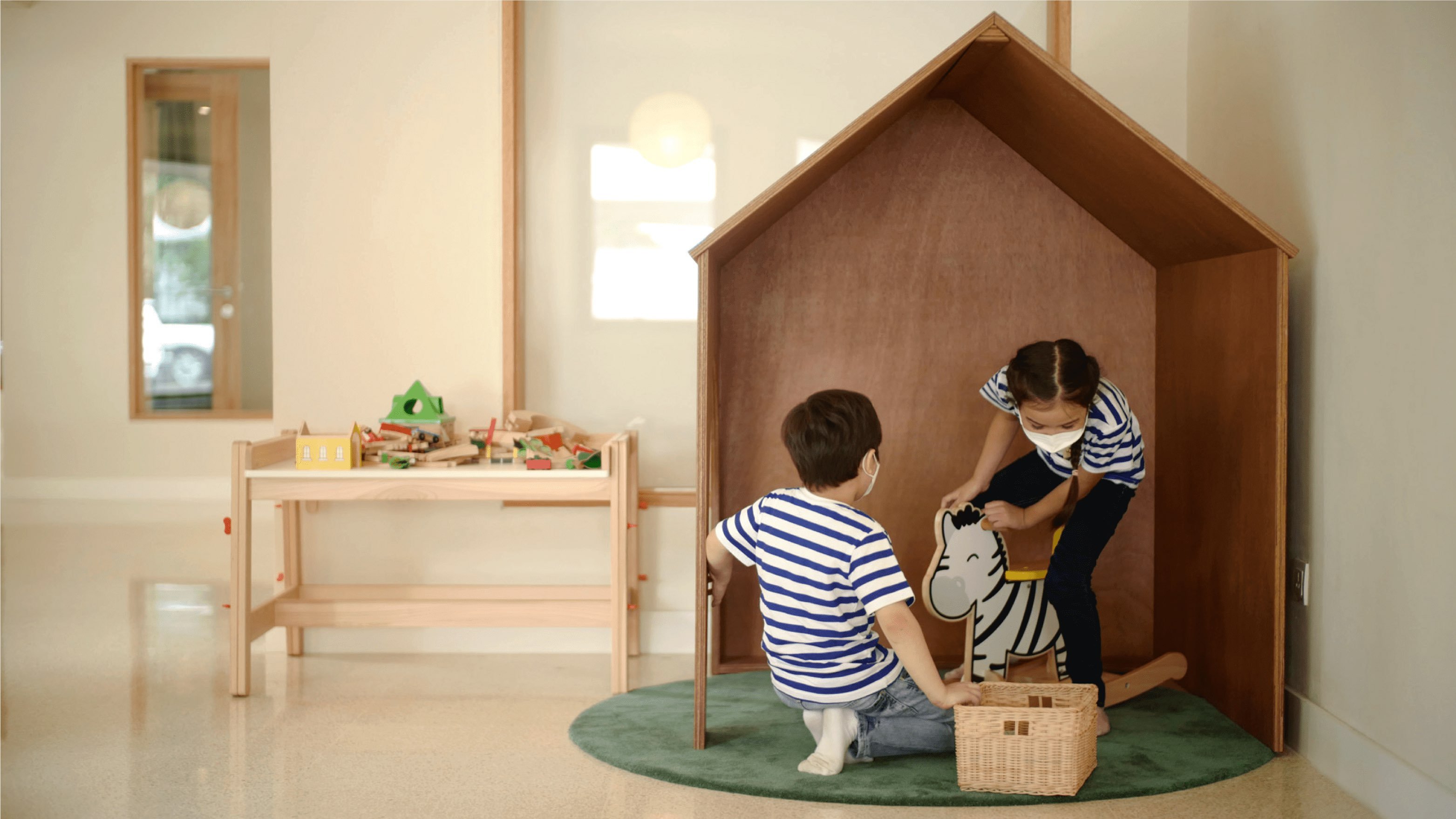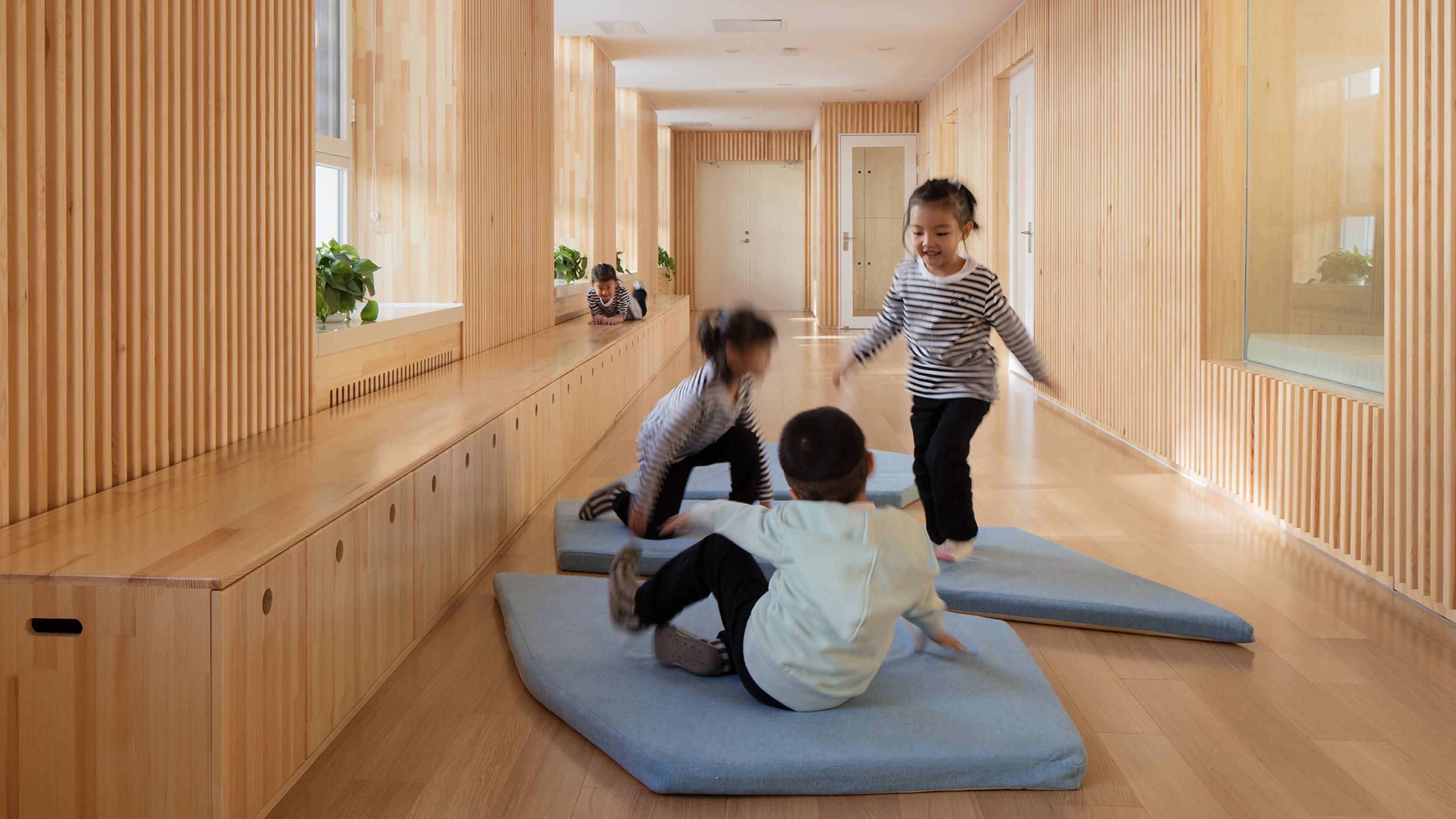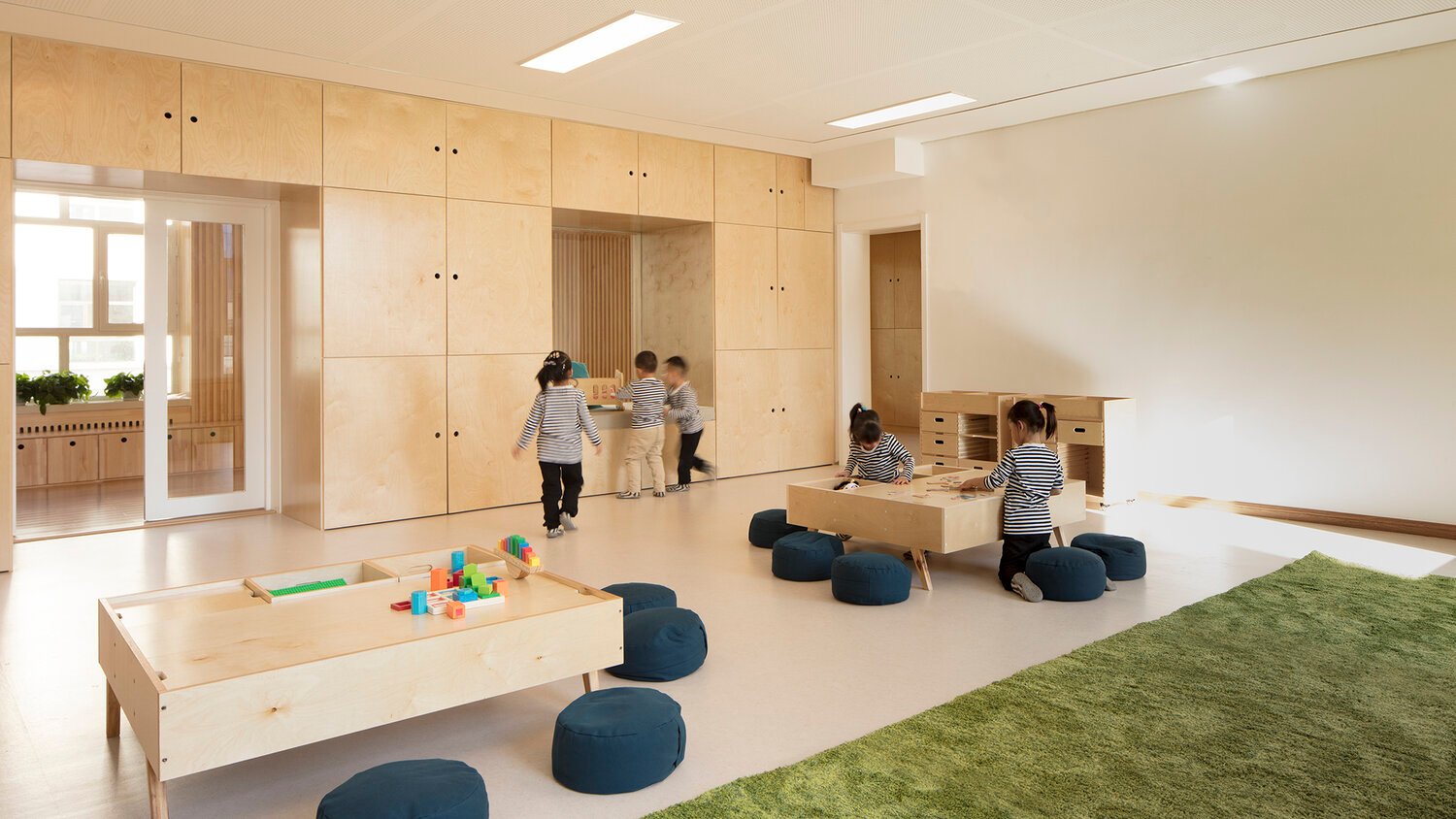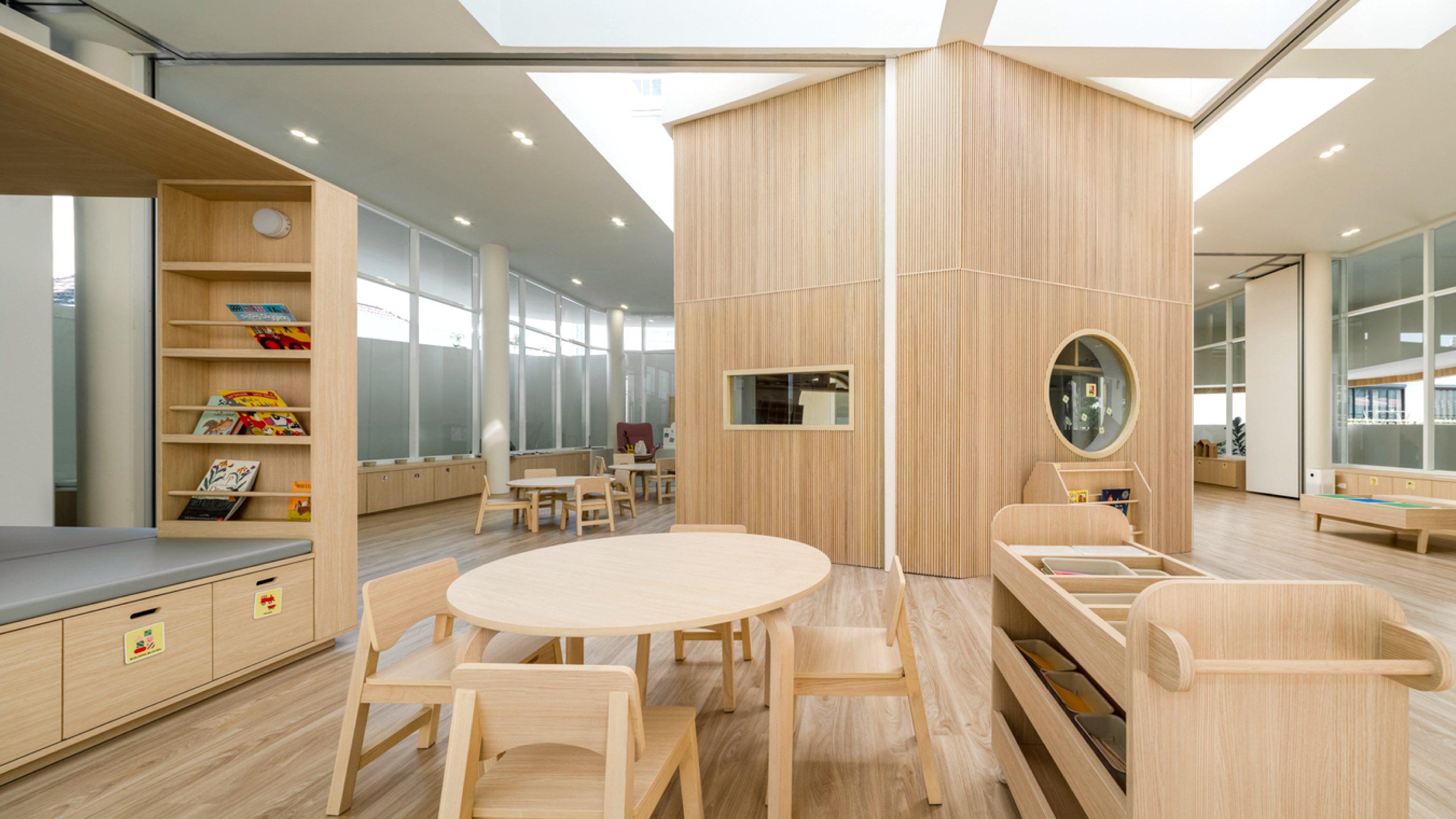 Frequently Asked Questions
Why is design emphasized at HEI Schools?
HEI Schools has been awarded for excellence in design. Design is not only about beauty, but has a crucial role in implementing the pedagogical approaches. The HEI learning environment and all the tools used in teaching have been designed to work together with the HEI Curriculum.
Does HEI Schools provide help with marketing?
Yes, when you license the HEI Schools learning center concept, you will receive an extensive marketing kit that includes a website hosted under the HEI Schools domain, social media templates, ready-made brochures, business cards, posters and other promotional templates. Furthermore, our marketing coordinator will hold regular calls with your marketing team to ensure that you have all the tools you need to execute a successful marketing plan.
Can the HEI Curriculum be blended with a local curriculum or with another pedagogical approach?
The HEI Curriculum, which is based on the Finnish National Early Education Curriculum, is a framework that can be blended with other approaches or the local curriculum.
The HEI Curriculum is a phenomena-based curriculum that is built on monthly themes and activities that follow that theme. The HEI curriculum provides learning objectives for different age groups and those learning objectives can be matched with the local learning objectives.
How does the HEI Schools model prepare children in each country and culture for their future learning?
The HEI Schools model was created to be adaptable to local needs and regulations.
Our pedagogy is based on the national core curriculum of early childhood education and care in Finland. We have taken the best parts of the Finnish model which we then combine with the best practices, learning objectives, and regulations of the local market together with you and your pedagogical experts.
Are HEI Schools Learning centers usually bilingual kindergartens?
Yes, typically HEI Schools are bilingual schools, especially when the local language is not English. The HEI curriculum provides activities and learning objectives for linguistic skills in English and in this context, it doesn't matter what the second language is.
Can I learn more about other HEI Schools operators?
To learn more about the other operators of HEI Schools around the world, check out our case studies!
Interested in operating a HEI Schools Learning Center?
Leave your contact information with us and our Partnerships team will get in contact with you about your plans!

Please note that this form is only for business purposes, not recruitment.