Training the Best: How Finnish Teachers are Trained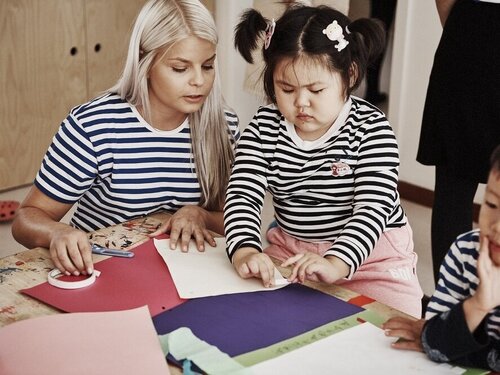 In the late 1960s, Finland's government decided to rebuild the country and economy by reforming education, and one of the main components they focused on was teacher training. The result was a rigorous teacher education program that produced excellent educators, equipped to handle a large array of responsibilities, from curriculum development to student assessment. Since then, Finland has earned an exceptional reputation for its education system, particularly its high-quality teachers and early childhood education curriculum.
The Finnish Education System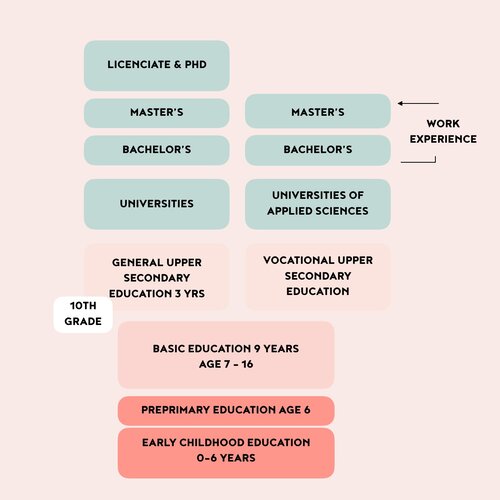 Access to high-quality education is one of the cornerstones of Finland's entire society. It is known for being inclusive and providing equal opportunities at every level of education. Education from pre-primary to higher education is free of charge and teachers are highly educated and strongly committed to their work.
The Finnish government had the forethought and courage to invest in education for all citizen so that every child was able to access quality education. The age of 7 was chosen because children were physically able to independently walk or ski to school. This choice, late on, turned out to be excellent from a brain development perspective as children are also ready to effectively learn. From there, they worked on creating educational choices to suit every individual, and teacher training has since developed to meet the needs of every learner, and it continues to develop and improve to this day.
How teacher training starts
Teaching in Finland is not just an occupation. It is a vocation. Students graduating from high school have several options when it comes to working with children in the early childhood education setting. We break it down below.
Assistant at early learning center → no degree necessary

Teacher of children under 6 years old only → bachelor's from university of applied sciences + university-level pedagogical credits

Teacher in primary school or beyond → master's from university in education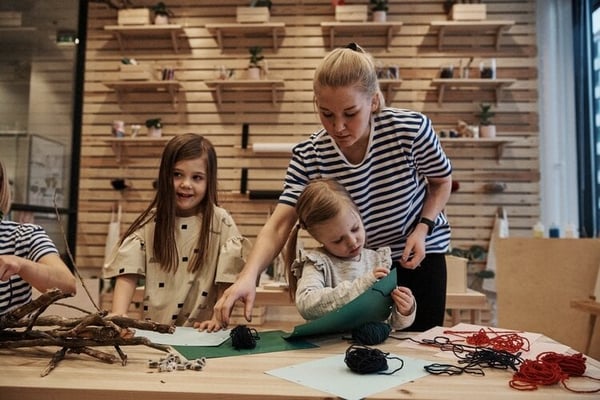 Assistants
One option is to start straight out of secondary school as an assistant in an early learning center. In this role, individuals are primarily responsible for the daily care of children, from changing diapers to helping with snack time and assisting with activities throughout the day. They do not have any planning duties because they are not trained to implement pedagogical activities. While not considered an 'educator' role, this position gives individuals insight into the daily life at the kindergarten and helps them determine if teaching is the right fit for them.
Becoming a Teacher
If individuals do choose to take on the role of teacher, they have to apply to a bachelor's program. Again, there are several options. In the Finnish education system, there are different requirements for different age groups. To teach children under preschool age, which is 6 years old in Finland, one must graduate from a university of applied sciences, or college, and complete additional university-level pedagogical courses. To teach children in preschool or above, one must complete a university's bachelor-level degree program in teaching, which we describe below.
If you're a preschool teacher looking to increase your skills, consider our HEI Schools Teacher Certificate program! It's available to all teachers around the world and created in cooperation with Professor Lasse Lipponen from University of Helsinki. Watch our webinar recording to learn more.
The initial training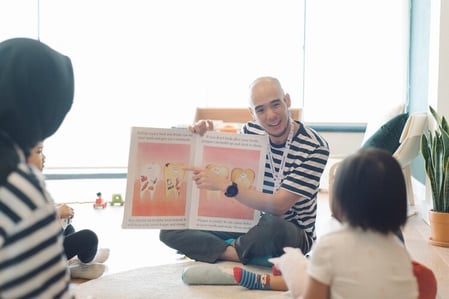 To become an educator for all grades, one must complete a three-year bachelor's program, and there are several core components to this exhaustive program. Along with both theoretical and practical courses that cover a range of topics from child development and psychology to arts and crafts techniques and project-based learning, students must complete three internships throughout their time in school, typically one per year. These internships are opportunities for the students to work directly with children, and they participate in three to four weeks of full-time work in a classroom.
The bachelor's level internships
The first internship is completed in pairs, and the two students primarily observe a teacher and take notes throughout the day. They write reports about what they learn and observe, and they apply their knowledge of best practices in the next two internships. They might also start joining the school's teacher's meetings to get a better understanding of life in the kindergarten and to become familiar with how teachers work together.
The second internship is also completed with a partner. The students continue to observe the head teacher, but they also take on some responsibilities in the classroom. They plan activities with the classroom teacher and guide activities together and alone. They take over some group management, such as transitions from indoors to outdoors, moving between different activities in the classroom and the like. The teacher in the classroom gives them substantive feedback, and they complete self-reflective reports and assignments about their teaching.
The third and final internship is completed alone. The student takes on most of the responsibilities of teaching in the classroom while the teacher observes and gives even more feedback about the student's progress. He or she plans the activities, transitions and aspects of group management in the classroom, like guiding the children to wash their hands and moving into small groups for activities. Additionally, the student shadows the kindergarten's principal for one day to fully understand the role of principal and the work such a career entails. This gives students a well-rounded understanding of the kindergarten as a whole and their place in it.


Are you interested in completing a work-study program that follows the principles of Finland's teacher training? Consider our HEI Schools Teacher Diploma program, available to teachers around the world! Watch our webinar to learn more.
The Master's level program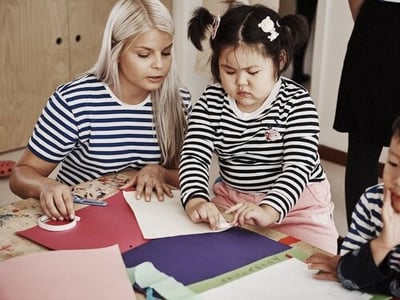 If a teacher chooses to advance their skills and qualifications, which leads to more job opportunities both in the classroom and elsewhere, he or she can enroll in a master's level program, and choose from a range of subject areas. For example, one can pursue early childhood education, pedagogy or specialized subject areas as a maser's thesis. They can also take more specialized courses and learn more about different aspects of education, such as special needs and pedagogical leadership skills, but many courses revolve around the thesis topic that they choose.
Besides the courses, students also complete their own independent research and one or two internships throughout their studies. However, the master's level internship differs from those in the bachelor's program. Rather than observe and work in a classroom, students are required to find some form of work that focuses on actively developing and improving an aspect of their chosen educational field. The internship can be almost any form of work, as long as it is linked to the educational topic. For example, students can work as research assistants or as volunteers in child welfare programs. They can develop curricula for schools or help kindergarten teachers develop observational practices. The possibilities are endless!
An optional element of the internship involves teaching adults pedagogy. Though not required, participating in such a practice qualifies students to teach education to adults after graduating. It is therefore warmly recommended as part of the master's level internship because it gives graduates even more options.
What makes Finnish Teacher Training Different?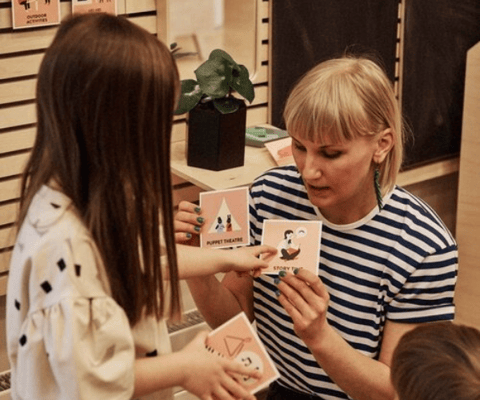 Two things in particular stand out when it comes to Finnish teacher training:
Students do not receive grades on their performances during internships.

Teachers encourage students to think independently when it comes to planning, assessing and expanding their ideas for future classrooms!
Finland is known for prioritizing actual learning over grades and competitiveness, which is why teachers do not grade students during their internships. Rather, it is the responsibility of the student to take the narrative feedback they receive and use it to reflect upon their own performance. They are pushed to develop their skills with critical self-assessment and support from the teachers, both in the classrooms and at their universities, rather than strive for certain grades or results.
This ties in with the second unique aspect of Finnish teacher training: university professors want their students to think independently, to challenge themselves and to question the norms. It is this approach that makes the Finnish education system so special: Teachers have the freedom and flexibility to think creatively and try new things, and it all starts with how they are taught. Even though the participants are still only students, professors value their insights and intellect.
They encourage these future teachers to take initiatives and courageously explore different ways of teaching, which makes good teachers great and expands the possibilities of education.
Do you want to develop your professional skills and receive Finnish-style teacher training? Our HEI Schools Teacher Diploma program was created in collaboration with the University of Helsinki, one of the top teacher universities in the world! Watch our webinar to learn more!
One teacher's story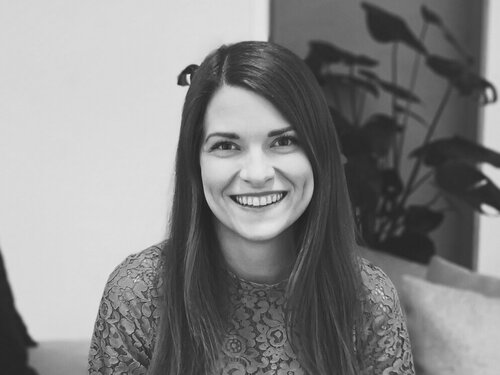 Our pedagogical manager, Tuuli Schalin, shared her story of becoming a teacher with us. Tuuli began her work in childcare right after high school. Upon graduating, she became an assistant at a kindergarten in Espoo where she took care of the children and became familiar with a kindergarten atmosphere and routines. She then decided to complete a bachelor's program in early childhood education at the University of Helsinki, with a focus on children's literature in her final year of study.
Tuuli is currently finishing up her master's thesis at the University of Jyväskylä, where she will be receiving a master's in early childhood education upon completion of her studies. She found HEI Schools through her required master's level internship. She taught HEI Schools mentor teachers going abroad how to train local teachers in our Learning Centers, and she also led sections of management training for local head teachers from our Learning Centers in Indonesia and China. She tells her story in her own words:
"Teaching has always been my dream profession. It only varied between early childhood education and care, primary school and at one point, I wanted to become a riding teacher. After high school, I wanted to take a year off to really give myself time to think about what to do, so I just applied to jobs that I found interesting and ended up working as an assistant in a preschool.

I worked as an assistant in both the kindergarten and primary school environments. I enjoyed working in the kindergarten so much that in the end, the choice was easy. The teachers at my job encouraged me to apply for the bachelor's studies because they said they saw so much potential in me, and I am very thankful to them for that.

I wanted to continue on to the master's program as I am quite passionate about developing early childhood education. I felt that the master's program would provide me with more possibilities to do that as well as increase my knowledge in the field.

I hope that through my profession and passion, I can work towards developing pedagogy and practices in kindergartens. I want to continue supporting children to find their strengths, personalities and interests in this world and to help them find answers to the questions they encounter during their first years of learning. I love teaching because I get to see the joy and enthusiasm of the children as they play and learn."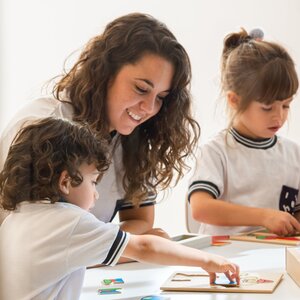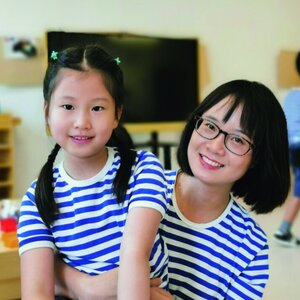 Do you want to learn how to teach like the Finns do?
Well, you're in luck! Our HEI Schools Teacher Diploma program offers the best parts of Finnish pedagogy to early childhood educators around the world.
The program was developed in partnership with HEI Schools co-founder Professor Lasse Lipponen from University of Helsinki, which was recently ranked 22nd in the world in educational sciences. It comprises ten modules that cover a range of subjects, from play and learning to working with families. It also includes practical, hands-on assignments to complete in the classroom, as well as observational tools and practices to help teachers develop their independent and creative thinking as educators. We bring the program to you, with an easy-to-use e-learning platform and monthly live Q&A sessions with members of our pedagogical team.