HEI Schools expands into Thailand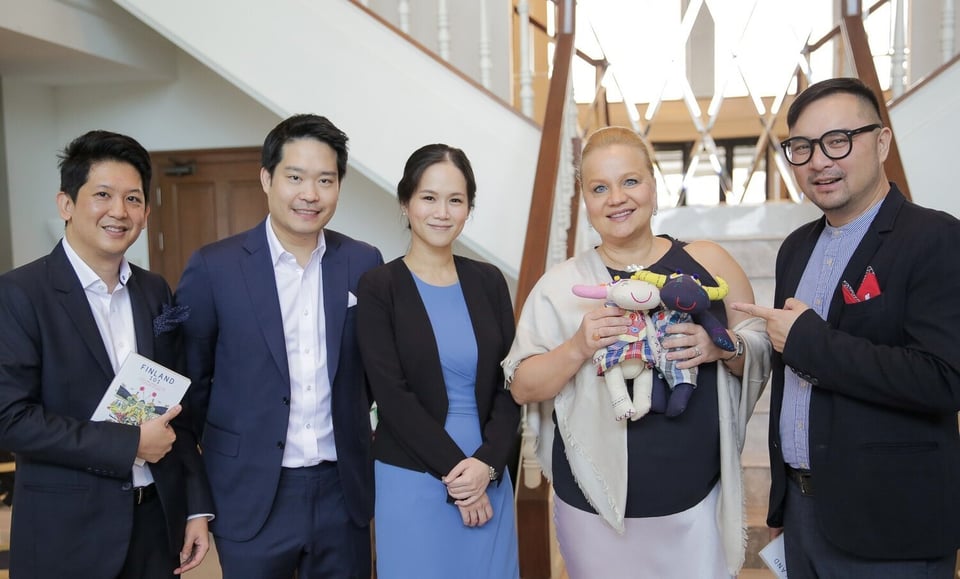 The Finnish education company will be opening its first Learning Center in Bangkok in 2021. This will be the first of two HEI Schools opening in partnership with the local team, Children Must Play Co, Ltd.
Helsinki International Schools Group (HEI Schools), a Finnish company that brings the Finnish early childhood education model to countries around the world, will be expanding into Thailand. The HEI Schools Bangkok team, Children Must Play Co, Ltd., will open the first HEI Schools Learning Center in Bangkok Sukhumvit in September 2021 with plans to welcome up to 200 children, ages one to six years old. They also plan to open a second location in the coming years and expand into primary classes.
"We are happy to say that Helsinki International Schools has expanded into all continents during the last couple of years. Our first HEI Schools Learning Center in Southeast Asia opened in February 2020 in Jakarta, Indonesia, and we are very excited to expand into Thailand, which is another big market for education,"
says Milla Kokko, CEO of HEI Schools.
"Our partners in Bangkok are very experienced in early childhood education, and we are delighted to start cooperation with them at full speed."
With experience in the early childhood education sector, among other businesses, entrepreneur and CEO of Children Must Play Co, Ltd. Vasin Vinichbutr says, "Finland's early childhood education has been consistently ranked among the top countries globally. We believe HEI Schools Bangkok will offer something different to Thai parents and children."
One of the reasons why the local team chose the HEI Schools model was because of its emphasis on play-based and research-backed pedagogy, which makes it stand out from other options on the market: "Finland is among the leaders of the pack for early childhood education. The research-based curriculum and pedagogy at HEI Schools offer activities and guidelines that allow for a natural and seamless approach to child development. Yet, it is still flexible enough for us to integrate local standards and culture along with other integral aspects of Thailand. It allows us to offer a unique and very responsive education that furthers the development of the 'global citizens' we have envisioned," comments Asst. Prof. Piyapong Summettikoon, Ed.D., Educational Advisor at HEI Schools Bangkok.
The Residence of the Finnish Embassy hosted a short signing ceremony in July to celebrate the cooperation between HEI Schools and its Thai partner, Children Must Play Co, Ltd.
Finnish education is relatively new in Thailand, so there is a great opportunity for growth of the pedagogy. Mrs. Satu Suikkari Kleven, Finnish Ambassador to Thailand until August 2020, stated, "We are excited about the presence of the Finnish early childhood education model in Thailand and delighted to see Finnish companies like HEI Schools working in cooperation with Thai partners. We wish the new collaboration the best of luck and look forward to seeing its progress."
For information about HEI Schools Bangkok:
Do you want to partner with us to bring HEI Schools to your community? Watch our free recording that explains the process of starting a Learning Center!