The Best Books and Resources To Learn More About Finnish Education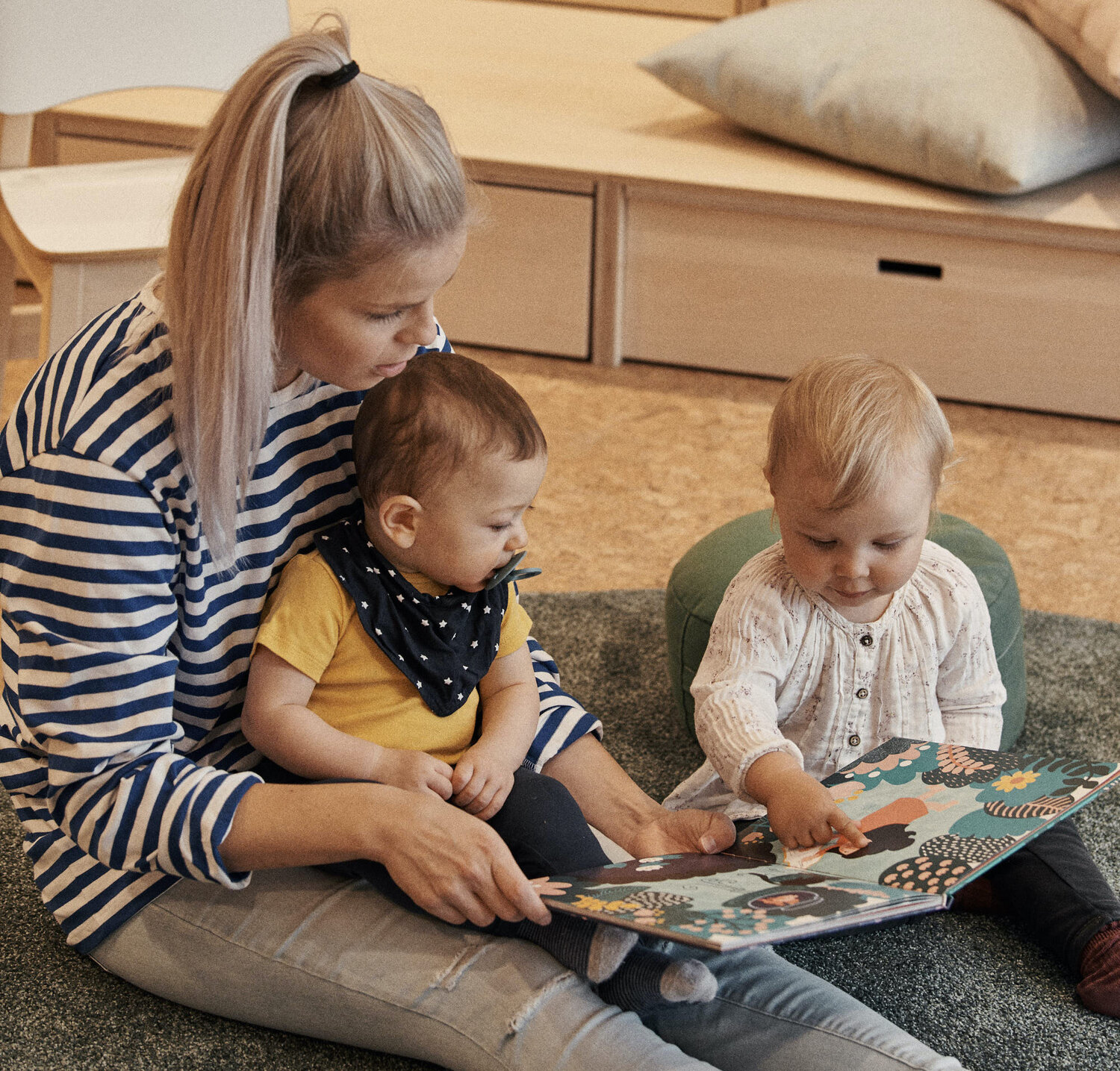 Many people wonder what Finnish education is all about and what makes it so special. Books and websites abound about the power of play-based learning and how Finland has perfected the model with its education system. Below, we present just a few of the many resources out there to help you to get familiar with the Finnish style of learning. We also welcome you to join our
webinars
to learn more about what we offer!
---
Books
Finnish Lessons 3.0: What Can the World Learn from Educational Change in Finland?
Now available in 30 languages, this Grawemeyer Award–winning book continues to influence education policies and school practices around the globe. In this Third Edition, Pasi Sahlberg updates the story of how Finland sustains its exemplary educational performance, including how it responds to turbulent changes at home and throughout the world. Finnish Lessons 3.0 includes important new material about teachers and teacher education, teaching children with special needs, the role of play in high-quality education and Finland's responses to growing inequality, slipping international test scores, and the global pandemic.This edition provides an even deeper dive into the present world of education in Finland in light of the most recent education statistics and international data, including PISA 2018, TIMSS 2016, and TALIS 2018.
ISBN-13: 9780807764800 or see where you can buy it.
---
Teach Like Finland: 33 Simple Strategies for Joyful Classrooms
When Timothy D. Walker started teaching fifth graders at a Helsinki public school, he began a search for the secrets behind the successes of Finland's schools. Here, he gathers all he learned and reveals how any teacher can implement many of Finland's best practices.
Remarkably, Finland is prioritizing the joy of learning in its newest core curricula. In Teach Like Finland (2017), Walker highlights specific strategies that support joyful K-12 classrooms and integrate seamlessly with educational standards in the U.S. His message is simple but profound: these Finland-inspired strategies can be used in the U.S. and other countries. No educator―or parent of a school-aged child―will want to miss out on the message of joy and change conveyed in this book.
ISBN-13; 9781324001256 or see where you can buy it.
---
The Smartest Kids in the World: And How They Got That Way
America has long compared its students to top-performing kids of other nations, but how do the world's education superpowers look through the eyes of an American high school student? Amanda Ripley follows three teenagers who chose to spend one school year living and learning in Finland, South Korea, and Poland. Through their adventures, Ripley discovers startling truths about how attitudes, parenting, and rigorous teaching have revolutionized these countries' education results.
The Smartest Kids in the World (2013) reveal that top-performing countries have achieved greatness only in the past several decades; that the kids who live there are learning to think for themselves, partly through failing early and often; and that persistence, hard work, and resilience matter more to our children's life chances than self-esteem or sports.
ISBN-13: 9781451654431 or see where you can buy it.
---
Let the Children Play: How More Play Will Save Our Schools and Help Children Thrive
by Pasi Sahlberg and William Doyle
Play is how children explore, discover, fail, succeed, socialize, and flourish. It's the key to giving school children skills they need to succeed--skills like creativity, innovation, and executive function. And yet politicians are destroying play in childhood education and replacing it with standardization, stress, and forcible physical restraint, which are damaging to learning and corrosive to society.
But this is not the case for lucky children who are enjoying the power of play in schools in China, Texas, Oklahoma, Long Island, Scotland, and in the entire nation of Finland. Sahlberg and Doyle traveled worldwide, reviewed over 700 research studies, and conducted interviews with over 50 of the world's leading authorities on education. Most intriguingly, Let the Children Play (2019) provides a glimpse into the play-based experiments all over the world and the promising results of these bold approaches. The book is both a call for change and a guide for making that change happen in people's own communities.
ISBN-13: 9780190930967 or see where you can buy it.
---
CleverLands: The Secrets Behind the Success of the World's Education Superpowers
As a teacher in an inner-city school, Lucy Crehan was exasperated with ever-changing government policy claiming to be based on lessons from 'top-performing' education systems. She resolved to find out what was really going on in the classrooms of countries whose teenagers ranked top in the world in reading, math and science.
Cleverlands (2016) is the story of her journey through Finland, Canada, Japan, China and Singapore – five countries regularly at the top of the education charts. She spent three weeks immersed in classrooms in each country – living with teachers, listening to parents, teaching, watching and asking questions. The result is a guided tour of the world's best educational systems and a reflection on what success in the UK might look like in light of these varying possibilities, not just what our politicians would have us believe.
ISBN-13: 9781783522637 or see where you can buy it.
---
In Teachers We Trust: The Finnish Way to World-Class Schools
by Pasi Sahlberg and Timothy D. Walker
In the spring of 2018, thousands of teachers across the United States―in states like Oklahoma, Kentucky, and Arizona―walked off their jobs while calling for higher wages and better working conditions. Ultimately, these American educators trumpeted a simple request: treat us like professionals. Teachers in many other countries feel the same way as their US counterparts.
In Teachers We Trust (2021) presents a compelling vision, offering practical ideas for educators and school leaders wishing to develop teacher-powered education systems. It reveals why teachers in Finland hold high status and shows what the country's trust- based school system looks like in action. Sahlberg and Walker suggest seven key principles for building a culture of trust in schools, from offering clinical training for future teachers to encouraging student agency. In Teachers We Trust is essential reading for all teachers, administrators, and parents who entrust their children to American schools.
ISBN-13: 9780393714005 or see where you can buy it.
---
HEI Schools Downloadable resources
The HEI Schools team has collected its own resources for anyone interested in Finnish early education. We cover topics ranging from how teachers are trained in Finland to how Finland's play-based curriculum can work anywhere in the world. Compiling the best of our knowledge with the help of our pedagogical team and from our experience in the field, we provide easy-to-read PDFs, inspirational Pinterest posts and more, all free of charge.
---
Other resources
Maybe you're not a bookworm. That's not a problem! Below are some educational websites and webinars that provide more information to help any interested individual learn what Finnish education is all about.
The Finnish National Agency for Education
The Finnish National Agency for Education serves to develop education and training and to promote internationalization of education in Finland. It covers early childhood education and care, pre-primary, basic, general and vocational upper secondary education as well as adult education and training. Its website provides many resources explaining the Finnish approach to education.
Go to the Finnish National Agency for Education website.
Education Finland
Coordinated by the Finnish National Agency for Education, Education Finland is a government cluster program that supports the international growth of the best Finnish education providers - HEI Schools is one of them! It also contains plenty of information about Finnish education and what makes it unique.
HEI Schools Webinars
We offer a range of live and recorded webinars that cover many different aspects of Finnish early education. Topics and guest speakers range from a comparison of education systems in Finland and other countries from the perspective of mothers to the importance of empathy and compassion in early education from the perspective of a University of Helsinki professor.