How The Best Early Childhood Education System Really Works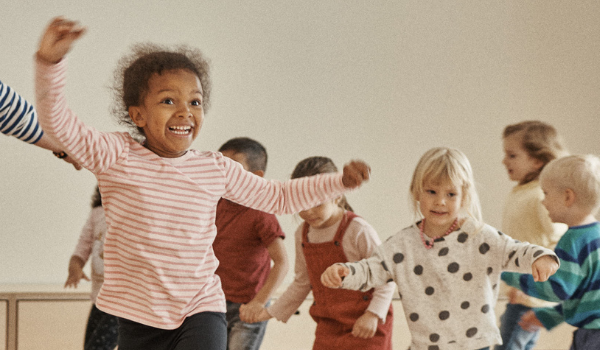 The writer is originally from China, now living and working in Finland. As a mother of a two-year-old boy, she has firsthand experience about the early childhood education system of Finland. Here she shares her experiences and what she has found out about Finnish ECE from a parent's perspective. To read the first half of her story, go to My Experience with Finnish Early Childhood Education.
My son had a smooth start to his learning journey at the daycare, and he was eager to go to school after the first two weeks. I am glad to see him so happy, but as a Chinese parent, I also hope my son can build a solid foundation for his lifelong learning journey. With this target in my mind, I knew I needed a deeper understanding of Finland's early childhood education pedagogy and curriculum to fully appreciate the daycare's daily routines and to be an active part of my son's journey.
I was lucky to get a job at HEI Schools - the company is an expert in the field of early childhood education and it delivers the Finnish ECE model to the whole world, including China. At HEI, I had the opportunity to read many Finnish teacher training materials and I learned even more thanks to conversations with HEI's pedagogical experts. This experience, in combination with my son's attendance at daycare, has helped me learn how the best educational system in the world works. In this article, I will share the most important points I learned.
Daily Routines as Learning Moments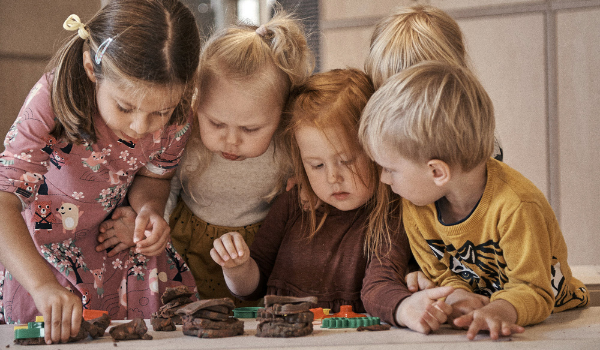 I know from experience that it's in children's nature to play and explore. My son is an energetic boy, and he actively explores his surroundings all the time. As a new mom, I struggled to keep up with his energy and to implement daily routines with him. When I saw how the daycare teachers managed to feed and dress him with ease, a question popped into my mind: 'How do they make that happen?'.
I found the answer in the HEI Schools Teacher Diploma. It explains that children naturally explore everywhere and all the time, which explains why daily routines take up a large part of the day during their first few years of life. Finnish teachers don't restrict this natural impulse. Instead, they utilize it as a way to promote children's wellbeing and holistic development.
I can see my son's teachers follow the same pedagogy. They make the daily routines interesting by singing songs when they're dressing, counting knots when they're waiting, and observing weather when it's changing. Not only is it giving children fun things to do, it also gets them to participate in routines willingly.
Inspired by what I saw and read, I made this part of my new routine. I also learned to give my son and myself time and space, which makes both of us less irritated and much happier.
Want some advice about how to establish routines at home? Check out our blog post 6 Ways to Effectively Implement Routines for tips!
Developing the Skills for Life: Holistic Development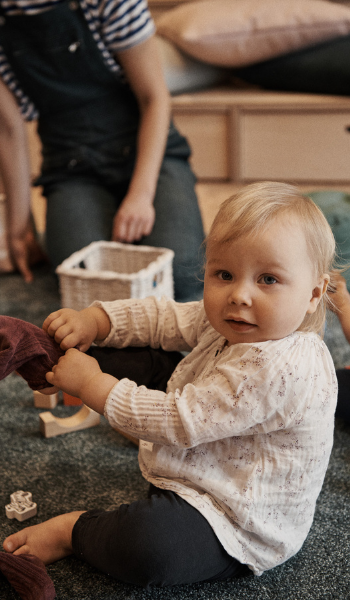 Making boring routines more interesting made my life easier. This successful experiment gave me the confidence to practice the Finnish way with a higher goal in mind: to help my son develop the skills he needs for life!
Everyone says that teaching toddlers is important, but how do you teach the youngest children when they don't even know the basics of learning? My son's grandparents suggested that I teach him how to read and memorize poems. While it seemed like a good idea in theory, it was challenging in practice because he struggled to sit still for longer than 2 minutes at a time.
The HEI Schools Teacher Diploma program suggested using daily routines as a way to encourage children's holistic development. This gave me another way to think about my son's skillset. While traditional academic skills are important, they are not the only skills that my son needs. He has to develop other abilities in order to establish a base for lifelong learning, even if such skills aren't as visible as reading or writing.
Independence is one of those fundamental skills, and one that Finnish children learn early on. They can manage aspects of their own lives from a very young age, learning how eat, serve and clean up meals, dress and walk to schools all by themselves. HEI Schools pedagogues told me that these little everyday tasks help children believe in themselves, which builds up their confidence and independence. This in turn gives them the courage to pursue more difficult challenges later in life.
At my son's daycare, children practice independence every day by eating and dressing as they wish. This is so valuable in developing my son's confidence. Every time he independently manages to handle things on his own, like dressing himself or cleaning up his toys, he shows it to me proudly, saying: "See, Mom, I did it!". Now, every time my son is willing to take care of himself, I give him the time and space to practice these new skills.
I believe this confidence also contributes to his language skill development. Growing up in a trilingual environment, my son was shy to speak in front of strangers before attending daycare. Now he can say 'Moi' (Finnish for 'hello') and introduce himself when meeting new people. Although he doesn't speak a lot, I am quite happy to see that he, as a two-year old boy, is already more open and confident than he was before.
Teachers And Families Working Together - Joint Commitment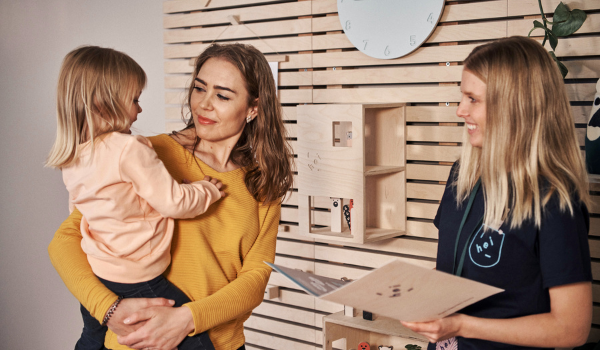 Good communication with teachers is important as well. Every day, when I drop off and pick up my son from daycare, his teachers update me about how his day went. At first, I thought it was just because the teachers were nice. But now I know it wasn't so simple. Communication is an important way for Finnish teachers and parents both to see the whole picture regarding every individual child. By working with parents, teachers can take every child's individual needs into account when they design the child's learning goals.
As a foreigner living in Helsinki, I really liked this 'working with the family' idea, so I became more active in my discussions with my son's teachers. My involvement made the teachers more aware of our Chinese culture and my son's integration issues and this led to a custom learning design for him. In order to increase my son's cultural confidence as a foreigner, the teachers suggested that we introduce Chinese songs to the daycare so that all the children could learn the songs together. Since then, they've played the songs regularly and during big celebrations like Christmas. The daycare even celebrated the Lunar New Year. Thanks to this change, my son is even happier going to daycare every morning, and he started singing the songs to himself when he's playing alone.
With all that being said, I really appreciate the daycare teachers, and I'm not the only one. Every time I asked HEI experts for the secret of Finnish early childhood education, their answer was always the same: the teachers. And now I understand why. Finnish teachers are highly educated, responsible and creative. They approach every child as a unique individual and as such, design specialized learning plans for each one.
I feel so lucky that my son is learning in the best early childhood education system in the world. I feel even luckier that I got to understand its pedagogical theories and play a useful part in his educational journey.
Do you want to learn more about the HEI Schools Teacher Diploma?
It's suitable for anyone with studies in ECE and work experience with children. It's also beneficial for parents!