Finnish Teacher Training in a Nutshell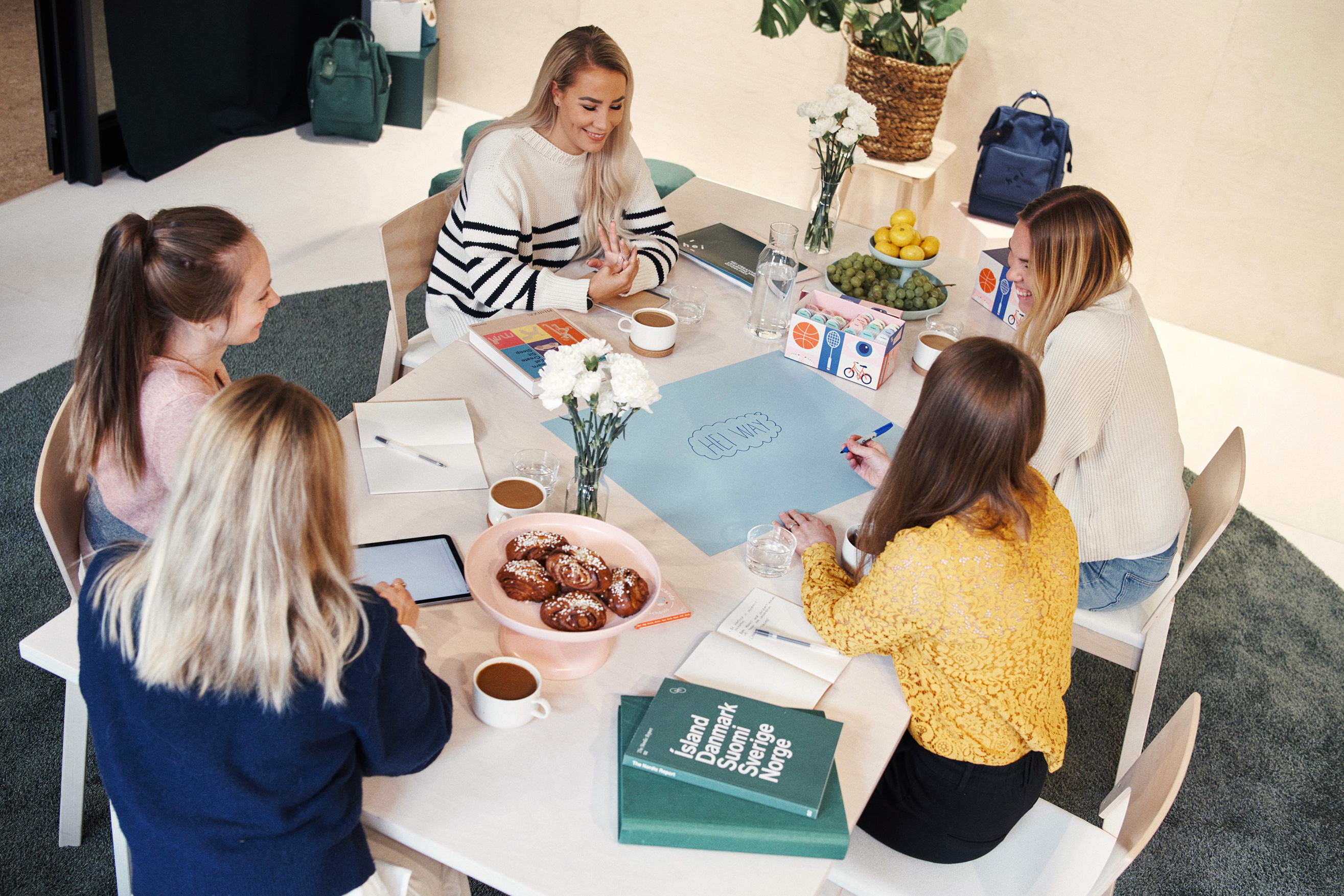 As experts in Finnish education, a question we often get asked is: "What's the secret to Finnish education?" Our answer: The teachers. In Finland, teacher training, as well as the approach to the teaching, is different than it is in many other countries. It is also a highly respected and competitive profession. Many of the nation's top students pursue a career in teaching and because of that, getting into university teaching programs is challenging. However, once a student gets accepted, they are well on their way to becoming an expert in their profession.
What makes Finnish teacher training different?
In short, Finnish teacher training is special for three main reasons:
It provides extensive training for the teacher's classroom work.

It gives teachers time to self-reflect and develop as professionals.

It allows teachers to practice creative, independent thinking skills for the classroom.
First of all, Finnish teachers go through years of training to prepare for the classroom. Finnish teachers of any grade level, including early childhood, must receive a bachelor's of education from a university. Assistants in early education classrooms do not need a college degree, but they receive on-the-job training and never take full responsibility for the classroom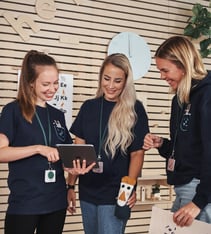 Because the Finnish education system focuses on wellbeing and development over competition and testing at any age, Finnish teachers in training do not receive grades on their performances in classroom teaching. Feedback and self-reflection are emphasized instead. This allows the teachers to explore different approaches and try new things without fear of failure. They learn how to improve through constructive feedback and examples.
Most importantly, Finnish teachers are trained to be creative and independent thinkers, just like their students. University professors encourage student teachers to try new things during their assignments and classroom teaching. Throughout their training, Finnish educators learn how to creatively approach different parts of the classroom, from planning and executing activities to assessing children and providing individual support.
The Finnish Teacher Training Program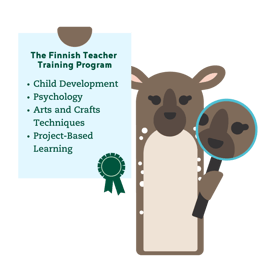 The bachelor-level degree program for early education is three years long, and it includes a range of university courses. In the early education degree, Finnish teachers learn about child development and psychology, arts and crafts techniques, project-based learning, academic skills for children and more. However, unlike other programs, they must complete three internships in actual school classrooms. This gives them some real-world experience of their profession and a chance to apply what they learn in their own courses.
The First Internship: Orientating and Observing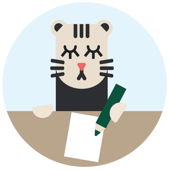 ✔️Complete the internships in pairs
✔️ Observe the classroom teacher and take notes
✔️ Observe a child, their play, peer relations and developmental level
✔️ Write reports about what they learn and think about how to apply new knowledge in next internships
✔️ Join the school's teacher meetings to understand kindergarten life and how teachers work together


The Second Internship: Receiving Some Responsibilities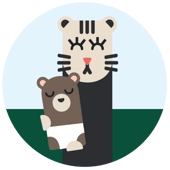 ✔️ Complete the internship in pairs
✔️ Observe the classroom teacher
✔️ Plan activities under the teacher's supervision
✔️ Guide activities together or alone
✔️ Manage transition times
✔️ Receive extensive feedback from the head teacher
✔️ Evaluate their own performance in self-reflective reports and assignments



The Third Internship: Taking Charge
✔️ Complete the internship alone
✔️ Plan most activities, transitions and group management
✔️ Execute many activities independently
✔️ Receive feedback from the head teacher and apply it to their teaching
✔️ Shadow the school's principal for a day and conduct an interview
Upon completing their courses and teacher training sessions, Finnish teachers are able to graduate and have their own classrooms. With this extensive training, they get both theoretical knowledge from their courses and practical knowledge from their internships.
While not a university degree, the HEI Schools Teacher Diploma also has both theoretical and practical information in the form of articles, research and assignments. Covering topics like children's rights and transversal skills, it provides a good basis of Finnish early childhood education for any teacher around the world. And for a limited time only, we are offering the program at 50% off!
The Master's Degree: Finnish teachers learn more about education practices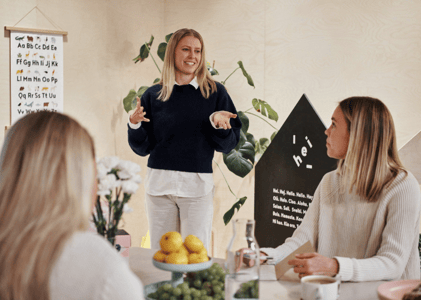 If Finnish teachers want more career opportunities, they can pursue a master's program. They can learn more about a specific area of their field, such as early childhood education or pedagogy, as well as specialized subject areas like mathematics or science education. The thesis is the main focus, and students also complete one or two internships during their studies.
The internships are more specialized too. Finnish teachers are required to find some form of work that focuses on actively developing and improving an aspect of their chosen educational field. The internship can be almost any form of work, as long as it is linked to the educational topic. For example, students can work as research assistants, volunteers in child welfare programs, develop curricula for schools or help kindergarten teachers develop observational practices. Upon graduating from the master's program, Finnish teachers have even more possibilities in the broad scope of education.
One Finnish Teacher's Experience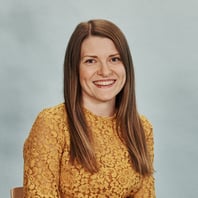 Tuuli is one of our pedagogical managers at HEI Schools, and she worked as a kindergarten teacher for several years before joining HEI Schools. She earned her bachelor's in early childhood education from the University of Helsinki and completed her master's at the University of Jyväskylä in the spring of 2021. She found HEI Schools through her master's level internship and we are lucky to have her! She tells her story in her own words.
"Teaching has always been my dream profession. It only varied between early childhood education and care, primary school and at one point, I wanted to become a riding teacher. After high school, I wanted to take a year off to really give myself time to think about what to do, so I just applied to jobs that I found interesting and ended up working as an assistant in a preschool.

"I worked as an assistant in both the kindergarten and primary school environments. I enjoyed working in the kindergarten so much that in the end, the choice was easy. The teachers at my job encouraged me to apply for the bachelor's studies because they said they saw so much potential in me, and I am very thankful for that.

"I wanted to continue on to the master's program as I am passionate about developing early childhood education. I felt that the master's program would provide me with more possibilities to do that as well as increase my knowledge in the field.

I hope that through my profession and passion, I can work towards developing pedagogy and practices in kindergartens. I want to continue supporting children to find their strengths, personalities and interests in this world and to help them find answers to the questions they encounter during their first years of learning. I love teaching because I get to see the joy and enthusiasm of the children as they play and learn."
How You Can Teach Like a Finnish Teacher
If you're interested in learning some of the same topics and best teaching practices that Finnish teachers cover, consider the HEI Schools Teacher Diploma! It's our version of teacher training that's based on the Finnish model and includes lots of practical wisdom alongside research-based theory. With hundreds of members from almost 40 countries enrolled, the program offers a welcoming, enthusiastic community of like-minded educators.
For a limited time only, you can purchase the program at 50% off!