The first HEI Schools learning center opens in Canada in 2023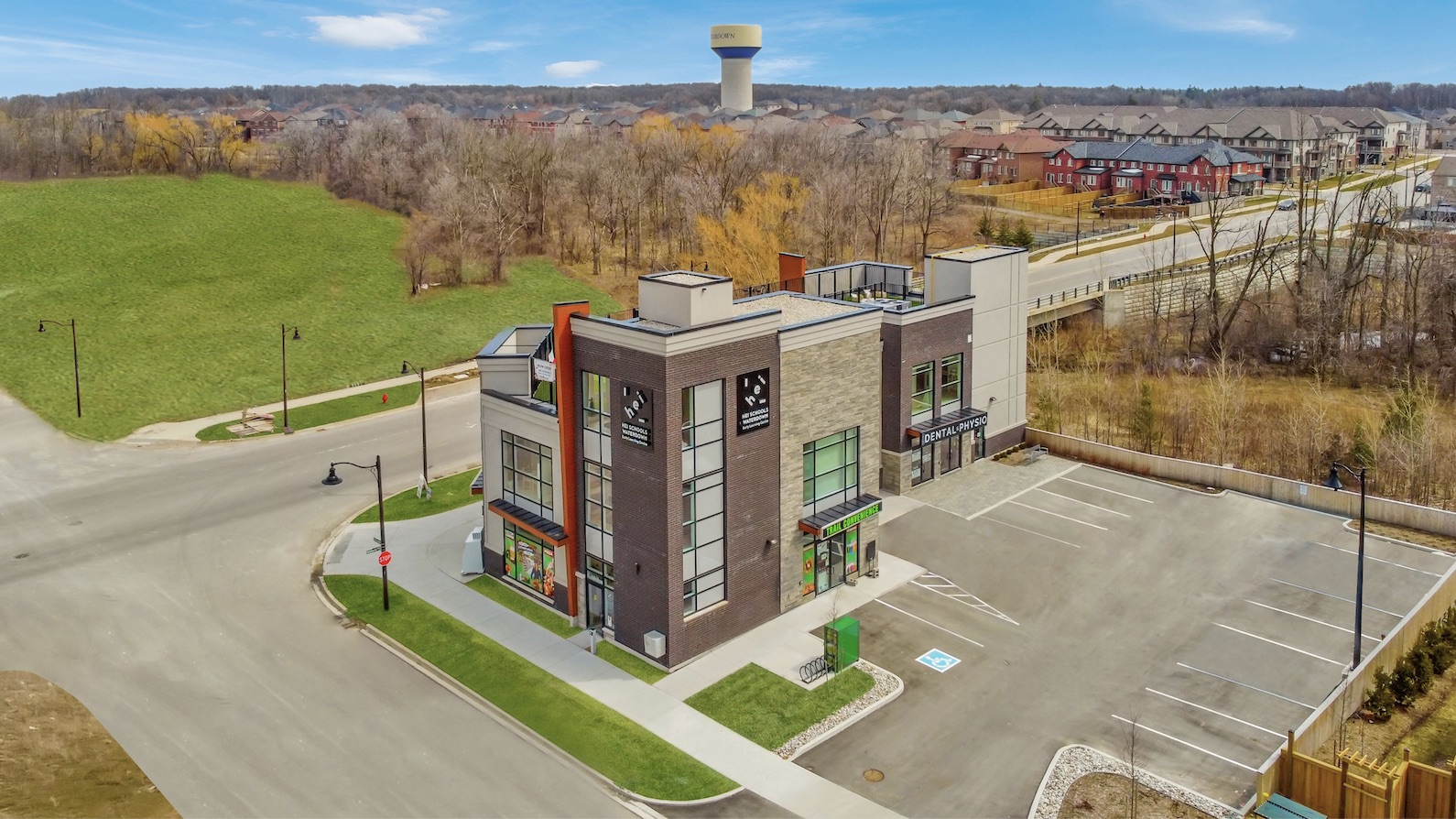 HeadStart Education Inc. partners with Helsinki International Schools Group to open the HEI Schools Early Learning Centre in Canada. The owner, Mr. Geng is an entrepreneur who got interested in Finnish early childhood education and opened his first HEI Schools in February 2023 in Waterdown, a suburban village of Toronto.
Inspired by Finland's approach to early childhood education, HEI Schools offers a progressive play-based curriculum that supports holistic growth and development. The HEI curriculum is implemented at HEI Schools Waterdown alongside a strong emphasis on the development of autonomy among young children. Parents have already noticed impressive results within just a few weeks of their children attending the school. For instance, one child learned to pick up a milk jug and pour their drink independently already within the first few weeks. This kind of education is encouraged in the Finnish way.
"We believe that teaching autonomy is essential at a young age to help prepare them to be independent and confident in what they are doing," says teacher Nicole. "At HEI Schools Waterdown, we believe in providing children with the right tools for them to develop their independence and thrive, like self-help skills, serving skills, and other practical life essentials."
The team at HEI Schools Waterdown focuses on an individual onboarding process to ensure that every child, parent, and teaching staff have a smooth start as they join the school. This helps create a stable, safe, and calm environment at the center.
"By opening the classrooms slowly and allowing the children to onboard in smaller numbers builds trust between the teachers and children. There is time for adaptation and exploration. We want to ensure that it's a smooth transition and we have decided to take this slow approach intentionally prioritizing every person involved."
says Ms. Denise, the Centre Director at HEI Schools Waterdown.
The unique teaching philosophy and the peaceful learning environment have led to a wonderful response from families in the neighborhood and a long waiting list of children. Word of mouth has been exceptional and by far, the most successful marketing tool. HEI Schools Waterdown can accommodate up to 70 children aged 18 months to 6 years. If you are interested in enrolling your child, kindly register on the waitlist here.
"At HEI schools we strongly value providing and maintaining high-quality early learning and child care. High-Quality programming allows children's physical and psychological safety to be supported within our HEI School. Ensuring that High-Quality Programming is upheld, is done in many different ways; for instance through quality inspection, quality control, and quality assurance. These aspects are guaranteed through 1 on 1 educator mentorship with our Pedagogical leader, and through yearly auditing done by the team from Finland ensuring our quality provided is of the HEI standard

Teacher training in early childhood education is one of the most important predictors of quality in child care, and at HEI schools we demonstrate this importance as educators through ongoing participation in professional learning."

said teacher Chrystal at HEI Schools Waterdown.
Mr. Geng plans to expand HEI Schools Early Learning Centre throughout the Greater Toronto area, with the aim of serving local communities with quality early education. For updates and further developments, follow HEI Waterdown on Instagram, Facebook, and on their website.