HEI Schools wins Grand Prix in prestigious Fennia Prize design competition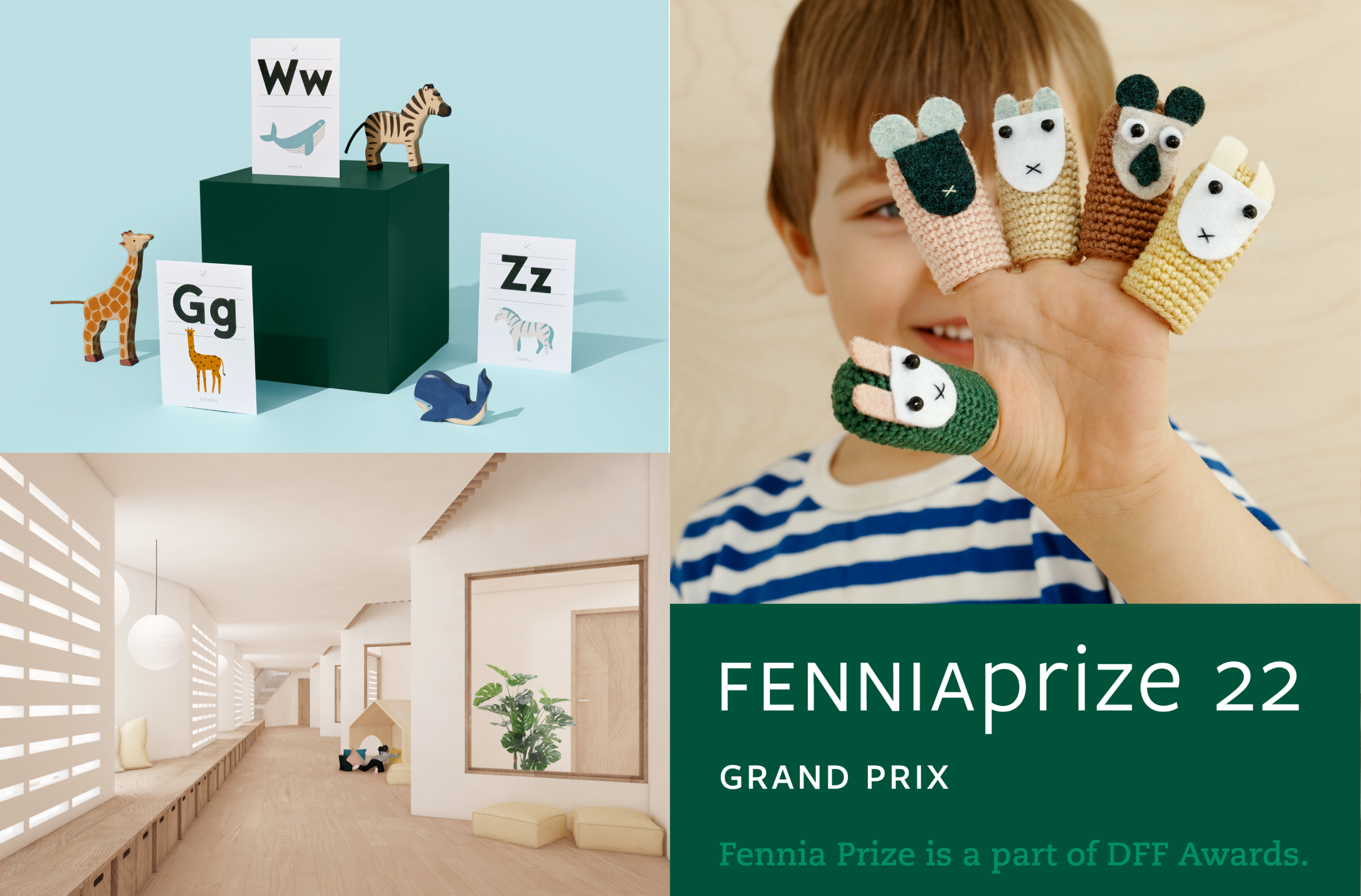 HEI Schools had the honor of winning the Fennia Prize, one of the most respected design awards in Europe. The Fennia Prize competition rewards companies and organizations that strategically use design in their business. The concept of a Finnish early education as an export product brought the Fennia Prize Grand Prix to HEI Schools. Founded in 2015 , the company has twenty kindergartens operating under the HEI Schools license and about fifty schools operating with the concepts' principles across almost fifty countries.
According to the jury, "HEI Schools is a good example of social design, where design has increased diversity and the quality of children's lives, and it is an export of Finnish know-how and intangible value at its best." HEI Schools CEO Tuomas Virtanen said, "This is a huge honor. We strive to provide accessible quality design that is built to serve and last generations, and receiving this award means that we are achieving our goal."
The prize is even more meaningful because it is awarded in the company's home country of Finland. The competition, founded in 2002, is organized by Design Forum Finland, Fennia, Elo and the National Board of Patents and Registration. This is the first time HEI Schools has won the prestigious award, which is the largest in the country.
Anne Rusanen, a HEI Schools Co-Founder and Head of Design, commented, "We are making an impact in the world through our design. Design thinking and doing has been at the core of the way we work. You can see it in details like how we enable and nourish the interactions between teachers and children and how we support our local partners in building sustainable businesses. By focusing on education, we thrive to make change on a bigger scale. The earlier we have an impact on the wellbeing of families, the more likely it will lead to change in society. I am very proud of our company and all the partners we have working with us with this mission. It's a great honor to receive this award."
---
HEI Schools
HEI Schools (Helsinki International Schools Group) was co-founded by the University of Helsinki and experienced educational and design experts. Embracing Nordic values of accessibility and openness, we want to make high-quality early childhood education available globally. HEI Schools offers scalable, easy-to-implement solutions to bring Finnish ECE to countries around the world through its licensing and subscription models.
Finnish-style pedagogy takes a research-based approach with creative, high-level teacher training. Having the University of Helsinki as a co-founder and shareholder differentiates HEI Schools from other early childhood education concepts because we are able to constantly develop our pedagogical model based on the latest research. You can learn more about HEI Schools at www.heischools.com.
Fennia Prize
Fennia Prize is one of Finland's most prominent design competitions. It is arranged by Design Forum Finland, Fennia Group, Elo and the Finnish Patent and Registration Office. The competition awards companies and organisations that use design strategically in their business operations. This can become evident in many different ways through products, services or business concepts, for example.
Strategically used design is not just about designing products, services or visual identities. It is also about developing business processes, creating events and experiences or clarifying the company's identity. It is about new concepts, customer-orientation, innovation and responsibility. It is design for the future. You can read more about the Fennia Prize on their website at www.designforum.fi/en/prizes/fenniaprize.