HEI Schools Teacher Toolkit Case Study: Montessori House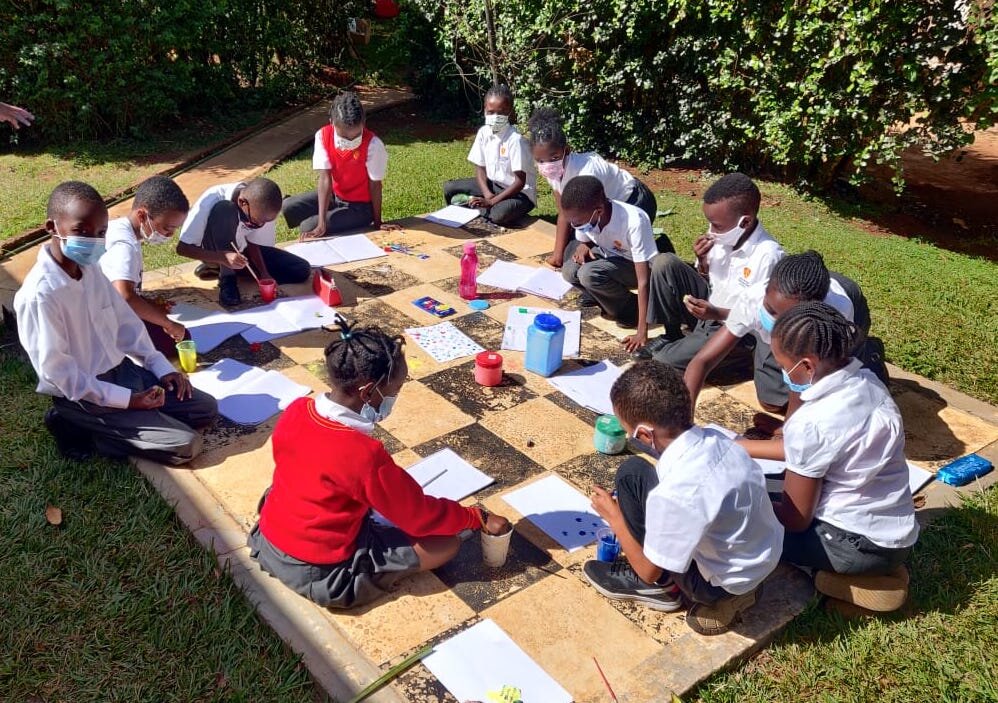 Our newest product for schools, the HEI Schools Toolkit, was released in July of 2020. With schools from all around the world putting the digital curriculum into practice, we thought we'd share one example of how a Kenyan school has implemented the Toolkit and the success they've had so far!
Ms. Prisca Muyodi, owner of Montessori House in Nairobi, Kenya, was looking to standardize the quality of her teachers. With five early learning centers across the city with over 50 teachers and 500 students, it was challenging to manage the quality of instruction in each classroom: "While we sometimes did spot checks, it wasn't enough to guarantee that each child was getting a satisfactory education," she said.
With plans to expand her company with more learning centers, she had to first ensure that her existing schools met the same standard and that future schools would be high-quality as well.
Are you a school owner looking to standardize your center with high-quality materials? Join our webinar to learn more about what the HEI Schools Teacher Toolkit has to offer.
Enter HEI Schools. With the HEI Schools Teacher Toolkit, Ms. Muyodi was able to guarantee that all of her teachers would have a foundation of high-quality activity plans, pedagogy and resources that were in line with her vision of holistic learning. She introduced the platform to her teachers, and they worked as a team to go through the resources and determine how to incorporate them into their classrooms.
In order to localize the content, teachers compared the provided learning matrix to their local requirement. To achieve the rigorous academic outcomes listed in Kenya's national curriculum, Ms. Muyodi determined that teachers would run one or two purely academic sessions per day in addition to the HEI Schools activities.
With that being said, the company is currently transitioning to full-time use of the Toolkit. The schools currently use a Montessori approach, and only one of the learning centers is able to function during the pandemic as the national government mandated a shutdown of all local schools. Exempt because it is an international school, the learning center is moving toward a purely Finnish approach based on the Toolkit materials.
Thus far, it has been a smooth transition. The teachers have found that the Montessori and Finnish philosophies align in many ways, and they have been very satisfied with the materials provided. They are particularly excited to see how the HEI Schools Toolkit will work when in-person learning resumes next month: "We believe it will be a richer experience with more children attending in-person than we had [attending] online. We are especially excited to see how it will support special needs learners," says Ms. Muyodi.


The international school is Montessori House's pilot program for the Toolkit. While pre-pandemic plans had been to get all learning centers on board by January, Ms. Muyodi now hopes that they will all be implementing the Toolkit by the end of March 2021: "I think this will be quite a game-changer for our schools and our offering, so we're looking forward to working together for the long term."
Want to learn more about the Toolkit? Download the full story on our resources page!