HEI Schools opens a preschool in Cairo with Finnish educational model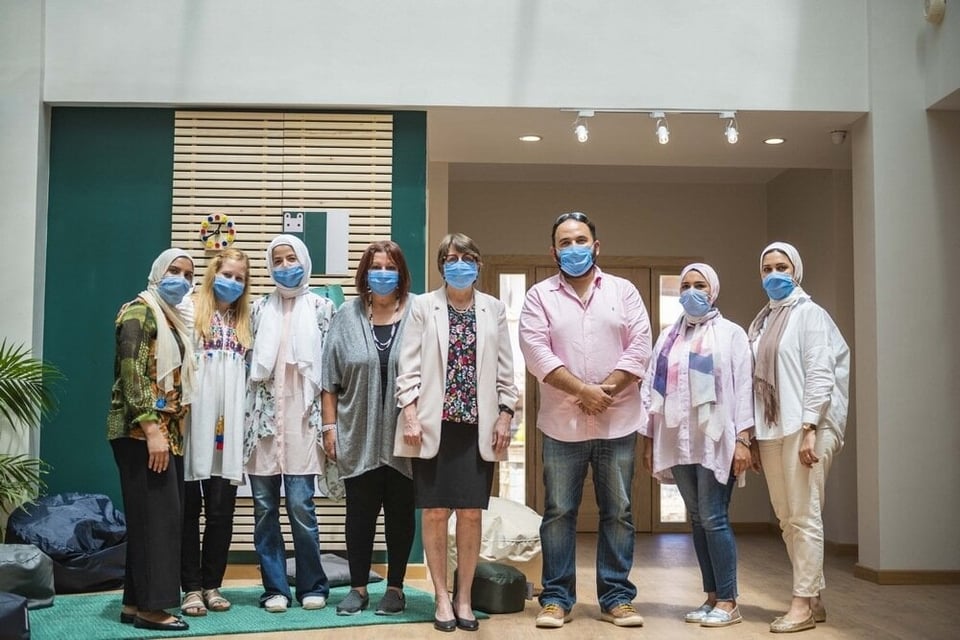 The highly acclaimed Finnish education is now available for children in New Cairo with the opening of HEI Schools in New Cairo, Egypt. This is the first Finnish-certified preschool in the country.
Helsinki International Schools (HEI Schools), a Finnish company backed by academics at the University of Helsinki, expanded into Egypt with the opening of an early years learning center in New Cairo on Sunday, August 16th. With a dozen HEI Schools early learning centers around the world, this is the first educational unit on the African continent for the Finnish-based educational company.
"We are very pleased to see Finnish early education become available for children in Egypt. Implementing the Finnish play-based educational model in a beautiful center built with natural materials will be a welcomed addition to early education options here in New Cairo,"
says the Ambassador of Finland in Cairo, Laura Kansikas-Debraise.
"We are honored to have the ambassador here to support us in opening the first of many HEI Schools learning centers to come in Egypt," says Khalid Sherbini, the CEO and Business Director of HEI Schools New Cairo.
HEI Schools and its Egyptian partners, led by co-owners Khalid Sherbini, Nada Hassan and Suzy Fahym, are planning to open four more preschools around Egypt in the next five years. "We are creating a chain of high-quality preschools where children can be happy, active and creative with the help of the HEI Schools and Finnish educational model, all while learning the necessary academic skills," Sherbini states.
HEI Schools CEO, Milla Kokko acclaims, "The team in Cairo has done amazingly well in implementing the HEI Schools space design and creating an international team of qualified teachers. We continue to train the teachers with our extensive teacher training program as research backs our philosophy that the youngest learners deserve the best teachers possible."
The beautiful building, complete with inviting play areas, an open layout and cushioned stairs, has been fully renovated to accommodate up to 200 children. During the global COVID-19 pandemic, the maximum capacity has been limited to 100 for the safety of the staff and children along with other precautionary safety measures. The preschool is now accepting children ages 8 months to 6 years old to start their learning journey in English language with Finnish-style pedagogy. The preschool will be open five days a week from 8 am to 4 pm with extended hours up to 6pm.