HEI Schools To Cooperate with the Chinese Academy of Science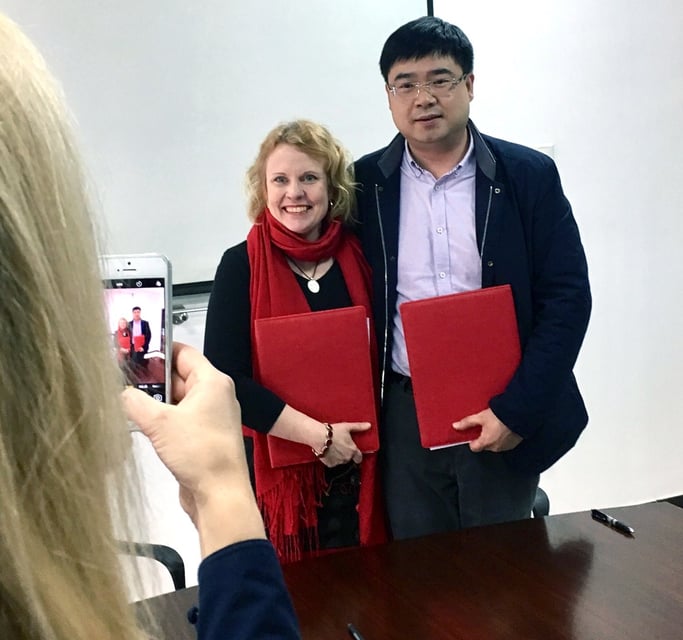 In March 2017, HEI Schools signed a letter of intent with a kindergarten chain owned by the Chinese Academy of Science. The cooperation aims at strengthening the HEI Schools' kindergarten model, teacher education and early childhood education research in China. This cooperation is also aimed at promoting the HEI Schools kindergarten model throughout China.
The Chinese Academy of Sciences' 'CAS En-First Education Group' offers early childhood education with a strong science and art orientation. The group owns more than 180 kindergartens all over China. The cooperation between HEI Schools and the CAS Kindergarten Group is a research-based approach developed by two recognized institutions, the Helsinki University and the Chinese Academy of Science.

"A letter of intent with one of China's most advanced early childhood education provider is a very important step for us - the goal is to work together in developing the content and kindergarten concept, and also develop early childhood education research," says Professor Lasse Lipponen from the University of Helsinki.

China's demand for early childhood education is growing constantly. Like many Asian countries, China is looking for alternatives to a performance-oriented, authoritarian and test-based learning culture. The focus is moving towards the social and emotional well-being of children, the joy of learning, and creative thinking and activities. In addition, interest in international bilingual kindergartens has grown significantly in recent years.