How Design Sets HEI Schools Apart From Other Early Learning Providers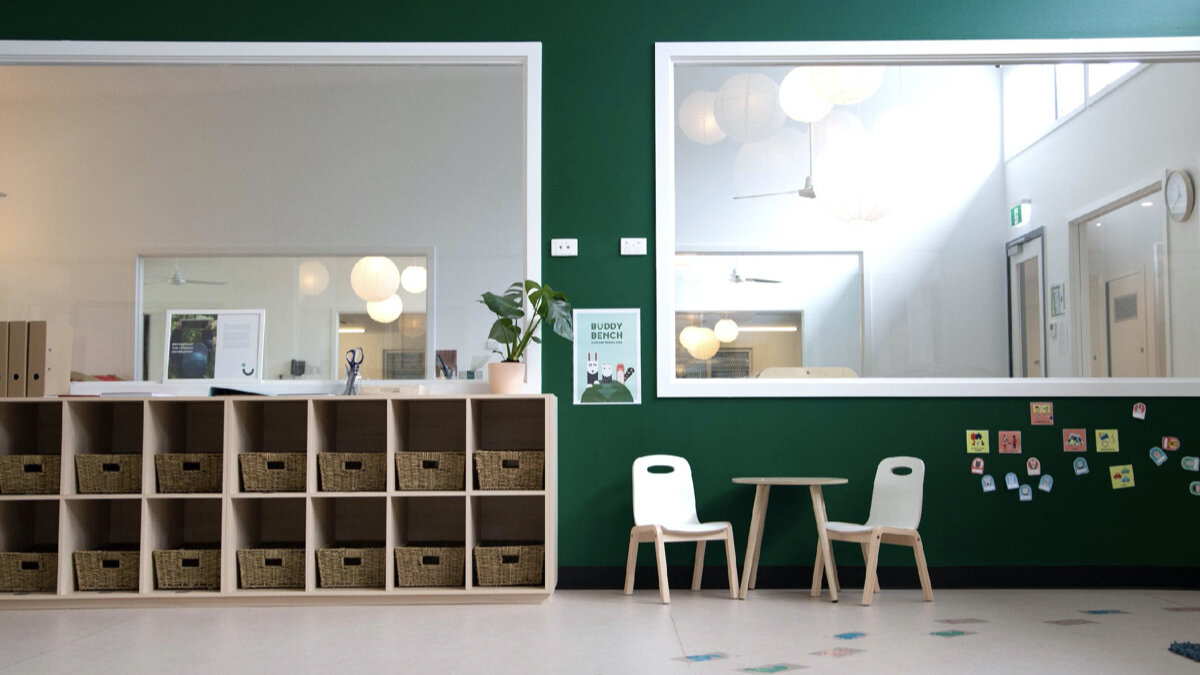 One of the most appealing parts of the HEI Schools Learning Center concept is our
award-winning
learning space. By combining Finnish design principles made famous by Alvar Aalto and the
principles of educational researc
h, HEI Schools Learning Centers are beautiful, harmonious spaces in which children can learn and grow. In addition to ensuring children's wellbeing, well-designed space is an effective way to stand out from the competition. Parents around the world have gushed about the Learning Center space, and it has often been a game changer for interested families. We work closely with our partners to make sure that the entire process is smooth and that the spaces are of the highest quality.
When a new licensee partner signs on with us, they begin looking for an existing structure or a space to build an entirely new building. Licensee partners have also renovated old school buildings, commercial properties and more that have been turned into wonderful HEI Schools Learning Centers.
Once a space is located, HEI Schools HQ works closely with the licensee partner's local design team to agree upon a layout plan and ensure it meets both the HEI Schools design standard and the local requirements. HEI Schools also shares the HEI Schools Learning Space Guidelines to aid this process. This includes 'room cards' for every learning space with a list of must-have elements and additional items if the budget allows, as well as a complete list of surface material choices and their specifications. This includes surface materials, furniture and accessories for the interiors. To visualize the concept fully, partners also receive a material sample package from HEI Schools HQ.
When the design phase is completed, our partners have many ways to source the materials, furniture and other interior elements. They can source materials locally or source through the HQ team to get materials from Finnish companies. Many hire local carpenters to build HEI furniture from scratch. Alternatively we provide a recommended list of chosen partners in Finland if they would like to order directly from Finnish companies.
All spaces in the HEI Schools Learning Center are multifunctional. For example, the HEI Base is built for group activities like HEI Time and rest. The HEI Workshop is where children conduct science experiments, art projects and other hands-on exploration. Different corners of the room can also be set up for different purposes, such as a reading corner, science corner and other themes based on the children's interests.
Space for physical exercise is another important feature in the HEI Schools learning design. This includes indoor elements like the HEI climbing ladders and movable carpets for flexible use of space, and outdoor space with swings, tires and other playground equipment for children to use and explore.
Rooms are modeled and decorated according to the children's age groups as well. For example, the HEI Nest is built for the youngest children who are just beginning to crawl. It has many soft elements and simple toys kept at the children's level for easy access. For older age groups, learning spaces incorporate more complex learning materials to discover and areas to explore.
Parents, teachers and children alike enjoy the physical learning space once it is complete. Teachers from HEI Schools Baotou, our first Learning Center, said that they enjoyed coming into work because the learning environment is calm and tranquil, and they notice the effect it has on the children they teach.
The HEI Schools HQ office space is similarly designed. Completed at the end of 2019, the office includes several HEI concept spaces, including the HEI Workshop and HEI Downbeat, and HEI elements, such as the HEI Cube, the HEI Wall, and our signature cushions, colors and climbing bars.