Partner Talks Australia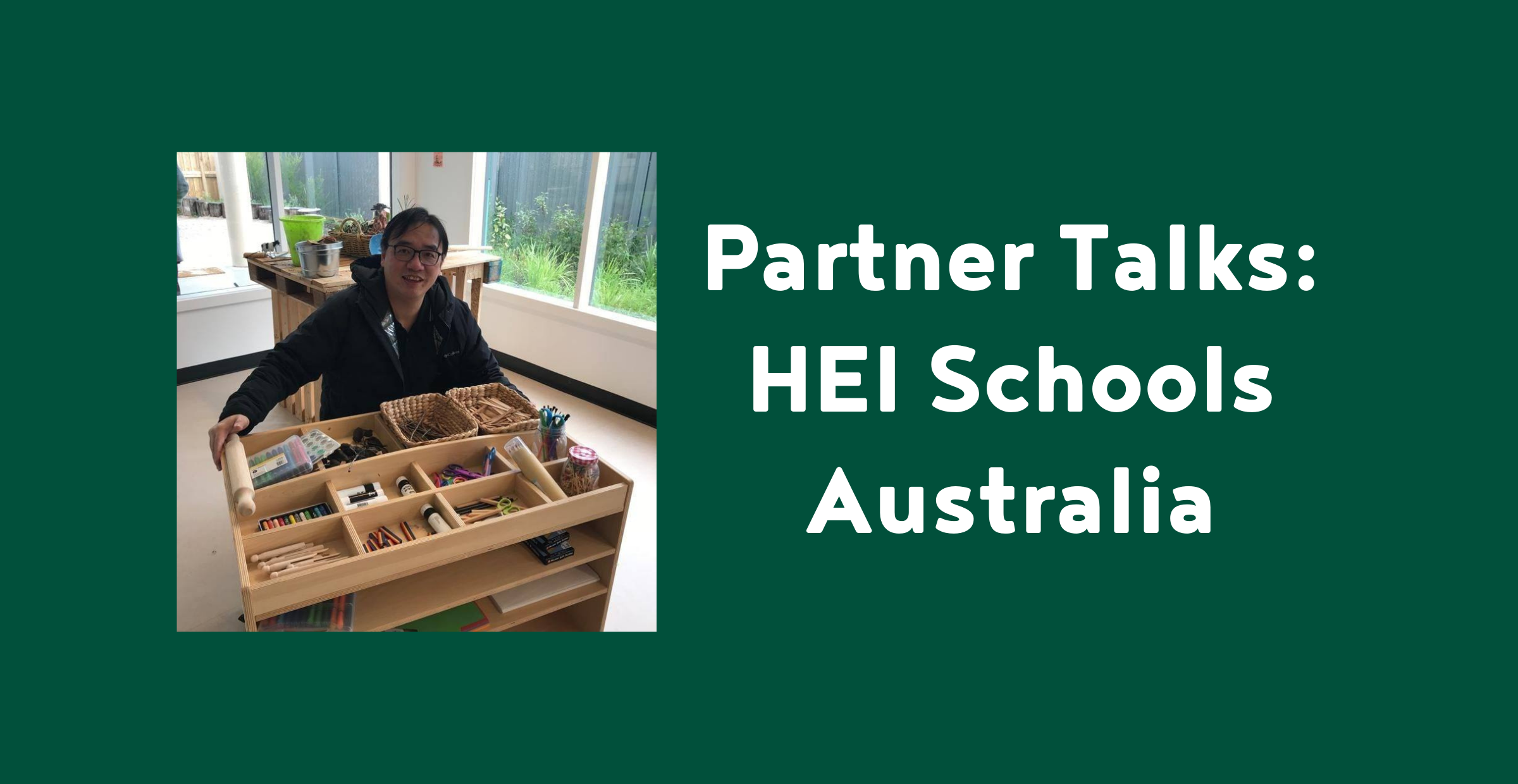 At HEI Schools, we receive many questions about what it's like to start and run a Learning Center with us. To address those topics, we started a new series called "Partner Talks" in which we sit down with our current partners who operate Learning Centers throughout the world and talk to them about their experiences. Today, we are talking to Ken Yu, one of the owners HEI Schools Lara and HEI Schools Emerald in Australia. His Learning Centers cater to children ages 0 to 5 years old and have been in operation for 11 months and 19 months, respectively.
How did you first discover HEI Schools? What sparked your interest?
I met Dr. Pilvi and Prof Lasse in November 2016, and we discussed the HEI Schools concept in Helsinki. We talked about the building blocks of HEI Schools like HEI Curriculum, HEI Teacher Training, HEI Creative Learning Space, and HEI Collection. HEI Curriculum and teacher training are the two key elements that sparked my interest.
Is the Finnish model of education well-known throughout Australia? How does it differ from the typical early childhood education in Australia?
The Finnish model of education is very well-known throughout Australia. Finnish education is characterised by its perspective on a child's holistic development and learning, the joy of learning, and the pedagogical approach. These elements are not very different from typical early childhood education in Australia, but the philosophy behind it and our passion for execution are what make us different.
How did you reach out to the families to communicate about a new HEI Schools opening in your area?
We adopted social media and media strategies, but we also connected to the community by offering meaningful home learning materials and activities for the community's families. As our schools start operations, our parents will also share their good learning experiences with their friends, relatives, and colleagues.
What do you think most attracts families to your HEI Schools?
Our perspective on children's holistic development and learning, the joy of learning, our child-centered pedagogical approach, and caring for children are the significant things that attract our parents the most.
Has the Finnish model and cooperation with HEI Schools affected your ability to recruit good teachers? Were the teachers in your country aware of the Finnish ECE approach?
Not really. We have attracted serious and passionate teachers and educators. Although it takes us more time to recruit teachers and educators, our teaching team is very stable, and our teachers and educators are very keen on continuously learning the Finnish early childhood education concepts with us.
What would you say has been the most rewarding part about operating a HEI Schools Learning Center?
When I visited one of my centers, the center director introduced me to a child: "He is Ken, and he is the gentleman who brings HEI Schools to Australia.'' I am very proud of bringing something valuable and meaningful to some children in Australia.
Please add anything additional you would like to share about HEI Schools Lara/HEI Schools Emerald and about yourselves!
HEI Schools Lara and Emerald are serving different income groups in their community. We try to make our education fee affordable to lower-income families as we believe that every child deserves the chance to learn and deserves the best education possible.
We shall have 6 HEI Schools in Australia by the end of 2021, and we are still moving forward. If we are fortunate enough to set up more HEI Schools in the future, more children will have a better chance of receiving high-quality education to better shape their lives.
Do you want to bring a HEI Schools Learning Center to your region? Contact us to learn more!